Jenna Fischer Hasn't Lost the Baby Weight, But She's Ok With That

By
drodriguez
Feb 08, 2012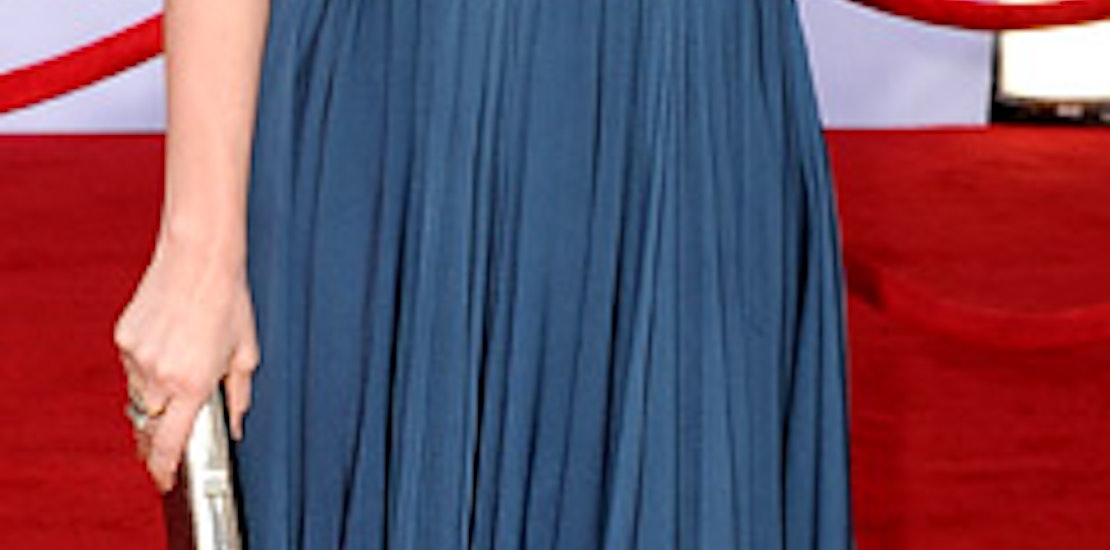 Many women feel the pressure to lose baby weight quick after pregnancy. But like a breath of fresh air, actress Jenna Fischer proclaims that she was not like one of those celebs who struts out of the hospital in skinny jeans days after having her baby. In fact, The Office star admits that now, almost 4 months after the birth of her son, she has kept on a lot of the baby weight despite expectations that breastfeeding would help her lose it all in weeks.
A recent report from US magazine quotes Fischer saying, "Let me please stand in solidarity with all of the women who are not a size 2 six weeks after leaving the hospital." And later explains, "I thought, you read all of the stuff in magazines like, 'Oh, I breastfed my baby and I am so skinny now.' I am breast-feeding my baby and I am not getting any skinnier! I think I'm just going to be a little bit bigger for a little bit longer, and that's fine with me."
Though breastfeeding definitely helps many women lose weight and burn calories (Breastfeeding.com reports a whopping 600 calorie per day burn for women exclusively breastfeeding their babies), results can vary and be more gradual than we expect. Breastfeeding women also consume more calories to keep the milk supply rich in healthy fat and nutrients which means some of us may keep on a few extra pounds during this time.
What do you think of Jenna Fischer's attitude about her baby weight?
Did you find breastfeeding helped you lose all the baby weight or did you keep some on during this period?