January 13, 2012 - National Blame it on Someone Else Day

By
zenfulwoman
Jan 15, 2012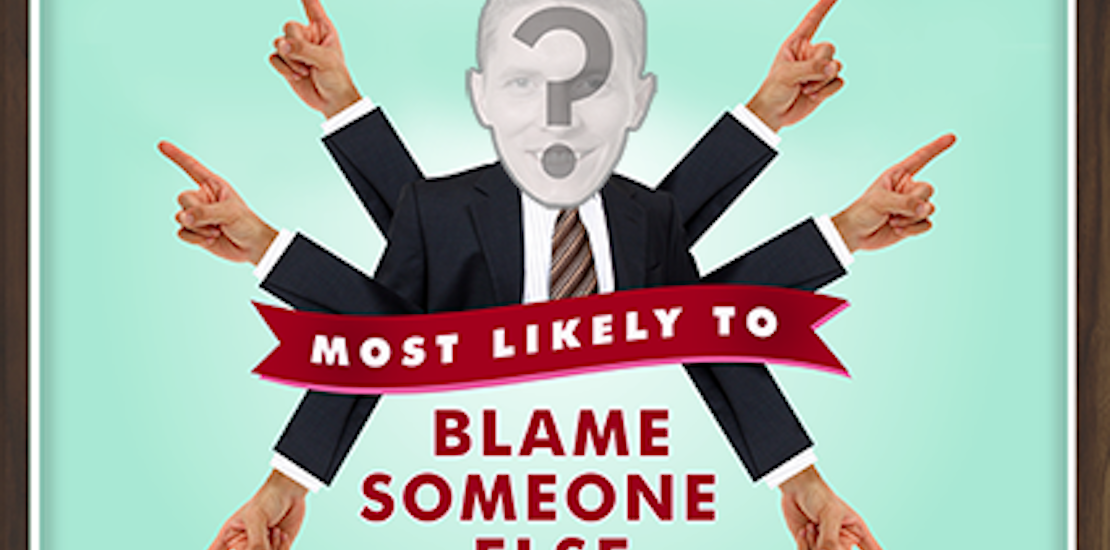 It feels strange to start the year with the first Friday the 13th happening so quickly on January 13, 2012 but did you know it is was also National Blame Someone Else Day (Make Your Dream Come True Day and Blame Someone Else Day). Are you thinking about who you could have blamed or gotten even with on the 13th? Here are a few ideas for you to discuss with your family and plan some fun for next year!
According to the Examiner.com the origin of National Blame it Someone Else Day is that rumor has it that a woman named Anne Moeller came up with this day when her alarm clock failed to go off causing her to be late. She proceeded to blame her tardiness and everything else that happened on someone/something else. While this story seems very likely for may people, it has not been well documented as the true origin of this day.

If you plan to take part in National Blame it on Someone Else Day next year be forewarned that as much blame as you dole out on this day, it's likely to come back at you in the future. I know from personal experience that sometimes it's tempting to blame people such as co-workers who made me look bad, or some unsuspecting family member who has it coming. But before point the finger just think of the repercussions it may cause.

But don't let my experience disuade you from having some fun. Make sure you put plans in place to enjoy the day and get some well deserved laughs from the person you are blaming. Also, don't forget there is some personal satisfaction from having a day where you can lay complete blame without feeling guilty. The easiest way to achieve guiltless blame is to pick on something inanimate like the car, the bank, the house or the lottery card. Another great way to plan some fun around this day is to blame you kids or your partner the same way kids blame one another.

If you are interested in more information on how to enjoy the day, 'How to celebrate National Blame it on Someone Else' has a great article.
If all else fails, like Nilli Vanilli sang, Blame it on the Rain