James Franco Voices Concern Over Shia LaBeouf's Recent Actions

By
SheSpeaksTeam
Feb 26, 2014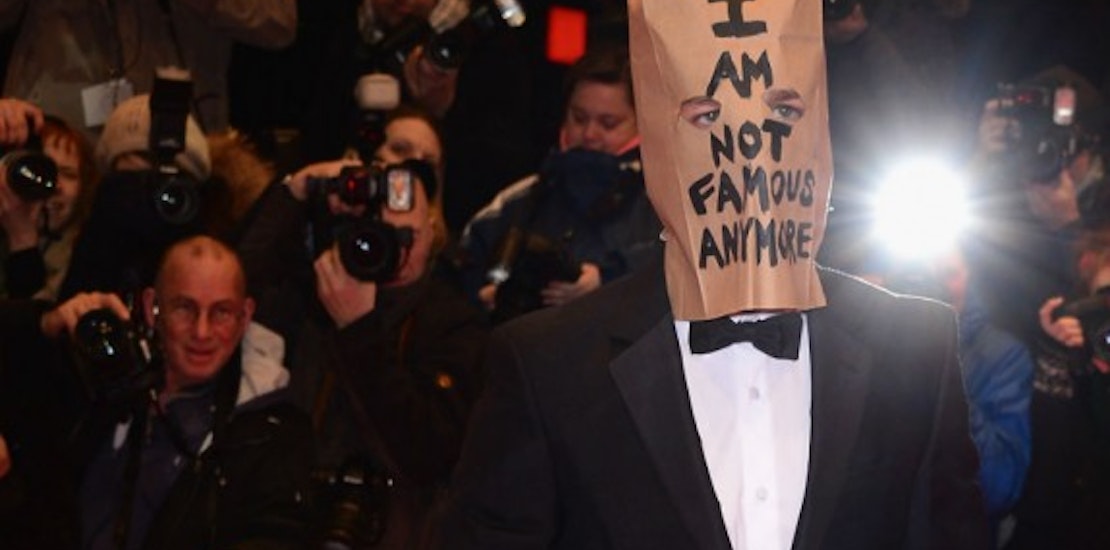 From plagiarism to a bizarre and never ending apology tour, Shia LaBeouf's actions over the last few months have both confused and amused the public. After being accused of plagiarism in December LaBeouf penned plagiarized apologies to the writer he was accused of copying on Twitter and even wrote a message of apology in the sky. He then made an appearance on the red carpet with a bag over his head reading "I Am Not Famous Anymore".
Actor Jerry O'Connell also staked his claim in the land of "I'm sorry" by setting up shop right next to LaBeouf to let the world know that he too can wear a paper bag over his head. BuzzFeed reports about O'Connell's pop-up art exhibit that appears to mock his neighbor LaBeouf's. Both LaBeouf and O'Connell sit behind a table wearing paper bags over their heads. While LaBeouf's bag reads "I Am Not Famous Anymore" O'Connell's says "Super Famous". Whether or not you think this sounds like art or any form of entertainment there are thousands whose interest was peaked and lined up to catch a glimpse of the actors.
But while some find humor or some sort of artistic statement in LaBeouf's actions, others voice concern that he might not be in the best mindset of late. Recently actor James Franco spoke out saying he feared the actor may be in the midst of a nervous breakdown. Franco wrote an article for the New York Times about the topic saying, "This behavior could be a sign of many things, from a nervous breakdown to mere youthful recklessness. For Mr. LaBeouf's sake I hope it is nothing serious. Indeed I hope — and, yes, I know that this idea has pretentious or just plain ridiculous overtones — that his actions are intended as a piece of performance art, one in which a young man in a very public profession tries to reclaim his public persona."

What do you think of Shia LaBeouff's recent actions?
Do you think he's in on the joke or could his mental health be in question?