J.K. Rowling Reveals the Unlikely Location of Her Latest Unpublished Manuscript

By
SheSpeaksTeam
Jul 13, 2017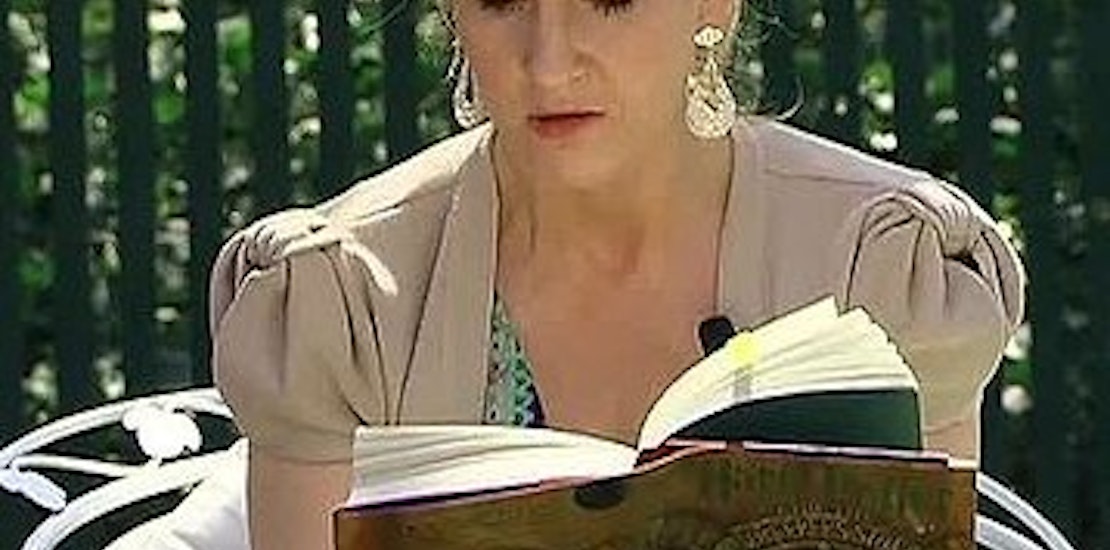 Fans of the famed writer J.K. Rowling will probably be tickled to hear that her latest book was not exactly put to paper. The Harry Potter author recently revealed that her latest currently unpublished manuscript was printed on a party dress that she wore to her last birthday soiree.
In a recent interview with CNN Rowling reveals how the dress she wore to her 50th birthday party was perhaps the most creative ensemble in history as it contained an entire book she wrote. According to Rowling the party she threw was around Halloween and the theme was to come dressed as your worst fear. She explains, "The theme of my 50th birthday...was come as your own private nightmare. And I went as a lost manuscript."
During the interview Rowling hints that the book she had printed over her party dress is a political fairy tale for children. She also reveals that the dress that contains most of a self-penned manuscript is still hanging in her closet and may or may not ever be published. She says, "And I wrote over a dress most of that book. So that book, I don't know whether it will ever be published, but it's actually hanging in a wardrobe currently."
But Vanity Fair contributor Yohana Desta and probably countless fans are fairly certain the contents of the dress will most definitely be published. Desta writes, "Isn't it fun when Rowling plays coy? Oh, she's not terribly certain the book will ever see the light of day. Who'd want to read a silly little trifle that was written as a party gag?" Desta adds, "The answer, as Rowling certainly knows, is everyone. Literally each of her numerous fans would part with more than a few precious galleons to get their hands on another original Rowling tale, especially one that she hinted is somewhat "political"—though not in a particular party sense, she clarified."
What do you think of J.K. Rowlings latest tale that has been written on a party dress and currently hangs in a closet somewhere?
Would you be interested in reading this if it is indeed published some day?