It's Not What We Eat But How We Eat It That Can Make the Difference

By
SheSpeaksTeam
Aug 17, 2014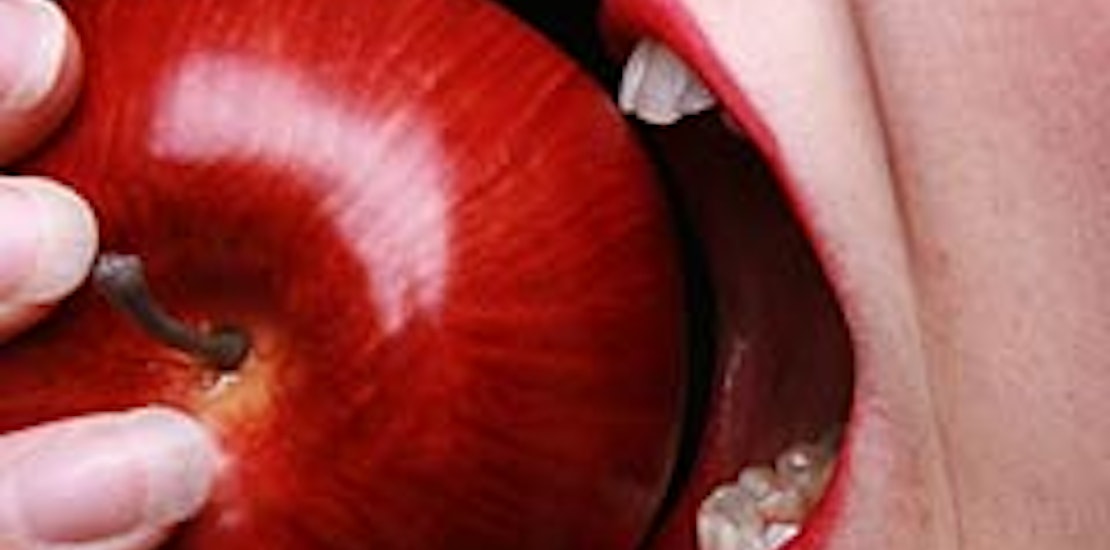 If you're tired of following strict diet guidelines that tell you what you can and can't eat, you will probably be interested in some new research that purports it's not what we eat but how we chew that keeps us healthy. Counting the amount of bites we take in a day and how much time we take to finish our meals can weigh heavily on the amount of food we consume.
The Wall Street Journal reports about the growing research and tech products that help us understand how important the way we eat and chew our food truly is to our daily diets.
Over the last couple of years some tech products have come out to help us be more mindful about the way we eat. The Hapifork we reported about last year tracks your bites and reminds you to slow down if you tend to eat too fast. A wrist band called the Bite Monitor and a "talking plate" also help measure how fast we eat and are expected to be on the market soon.
With all of the latest health tech toys, the trend of counting our bites certainly seems poised to take off in the near future. But is the way we chew really that important for our overall health? Growing research points out that eating a little slower may be key to putting a stop to overeating habits. Kathleen Melanson, director of the University of Rhode Island's Energy Balance Lab, explains how eating slower and chewing longer is a surefire way to get fuller with less food. Melanson says, "There's very strong evidence pointing to the importance of chewing. The nerves that feed into the muscles in the jaw connect to satiety areas in the brain."
Though there are no hard and fast rules laid out by researchers, about 10 to 20 chews per mouthful is a common recommendation to help someone who wants to consume less calories. If you want to hit that recommended daily calorie intake for women (which is 1,100 calories based on a low-calorie diet according to National Institutes of Health standards) research has found that 100 bites of food per day usually will get you there. Eric Muth, a Psychology professor at Clemson University Eric Muth warns, "One-hundred bites is really an average starting point. It's not going to work for everybody." And of course there is a difference if you take one hundred bites of salad versus one hunded bites of cheese burgers. Dr. Muth explains, "Our premise with the bite-count diet is we're trying to get you to push the plate away a little bit. You can do a lot with bites. It's very simple and people understand it."
What do you think of the new research that focuses on healthy eating based on how fast we chew and how many bites we take?