Is a Meatless Whopper Still a Whopper? Burger King's New Impossible Burger Passes the Test

By
SheSpeaksTeam
May 03, 2019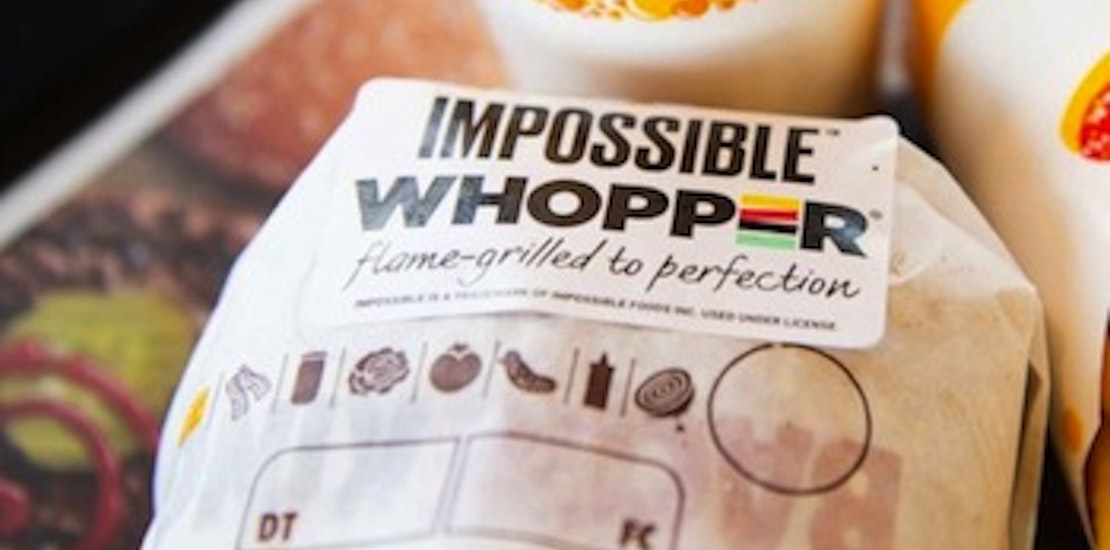 Michael Thomas/Getty Images
Craving a Whopper, but don't want to break your no red-meat rule this week? Burger King will soon be rolling out a whole new option for non-meat eaters or those looking to cut back that is said to taste like a real flame-grilled Whopper. The Impossible Burger has been tested in select BK's and was deemed such a success that a national rollout is expected later this year.
CNN reports about the new meatless burger and how fans of the Whopper are expected to react to the new menu option at the fast food chain. After a test of the Impossible Burger went "exceedingly well" in St. Louis earlier this year, Burger King officials are confident that their restaurant goers nationwide are ready to chow down on the plant-based patty from Impossible Foods. When tested, sales of the new burger were said to be complimentary of the regular Whopper.
The Impossible Burger is said to mimic the exact taste of a real Whopper because unlike most veggie burgers - Impossible Patties are made specifically to taste and feel like real red meat. The target audience for Burger King's new meatless burger are red meat lovers who have decided for health reasons they should limit or eliminate beef from their diet. The President of Burger King North America Chris Fanazzo explains that the new menu option is there to "give somebody who wants to eat a burger every day, but doesn't necessarily want to eat beef everyday, permission to come into the restaurants more frequently."
What do you think of Burger King's roll out of a new meatless Whopper?
Would you try their new Impossible Burger?