Is It a Cookie or a Doughnut? Krispy Kreme Says 'Both'!

By
SheSpeaksTeam
Apr 17, 2018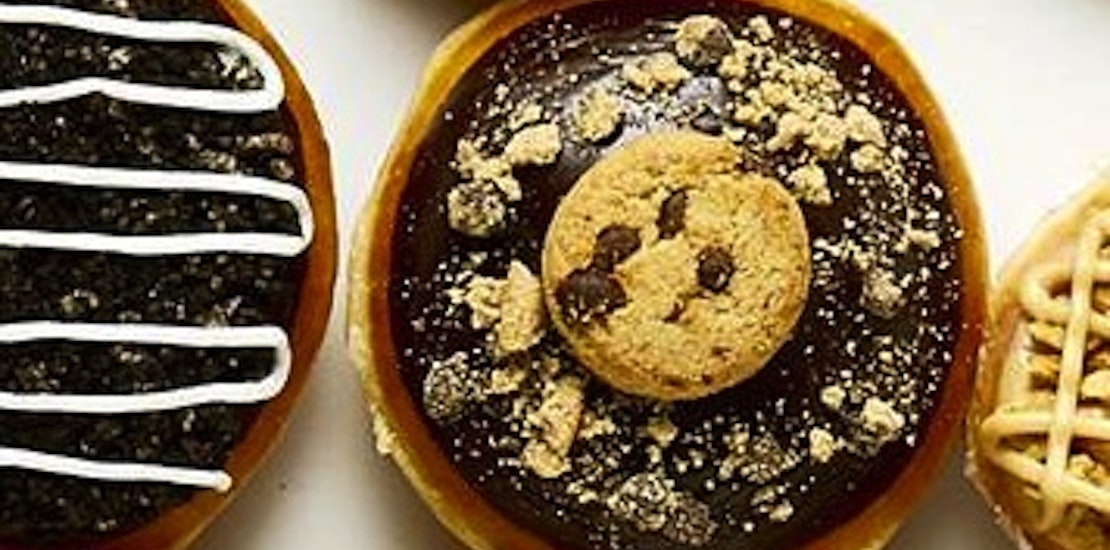 Craving cookies AND doughnuts and want to kill two birds with one big sugary, indulgent stone? Krispy Kreme has you covered with their new line of cookie-inspired doughnuts. The doughnut chain has partnered with some of your favorite cookies like Oreo, Nutter Butter and Chips Ahoy to bring us these cookie doughnuts...or doughnut cookies?
Today staff recently taste-tested the new flavors and dished whether or not these new guilty pleasures are worth a trip out to your local doughnut shop. The Nutter Butter Cookie Twist Doughnut is actually the same shape as the peanut-shaped cookie. It is dipped in a peanut butter glaze, has Nutter Butter cookie crumbs on top and a decadent drizzle of some peanut butter icing. A Today staffer remarked about this doughnut, "It actually tasted like Nutter Butter cookies! The crumble on top was A-plus."
The least appreciated doughnut according to Today was the Chips Ahoy! since it didn't really satisfy a true chocolate chip cookie craving. The doughnut Cookie Twist is filled with "cookie dough Kreme", chocolate iced and sprinkled with cookie crumbs. One of the tasters remarked about this cookie, "I love a good chocolate chip cookie and a tasty donut, but this combination didn't hit the sweet spot." But others felt that as a doughnut, this was everything it should be.
Last. but definitely not least, was the Oreo Cookies and Kreme doughnut, that has actually been offered on Valentine's Day earlier this year. This one hits a homerun for tasters and is filled with Oreo cookie flavored creme, dipped in dark chocolate, sprinkled with Oreo cookie crumbs and dizzled with even more chocolate. All of the three new flavors are being offered now in select U.S. cities.
What do you think of Krispy Kreme's new cookie-inspired doughnuts?
Does this sound like a sweet treat you would like to try?