Iowa Kids Pay For Back-To-School Haircuts By Reading To Their Barber

By
drodriguez
Aug 15, 2015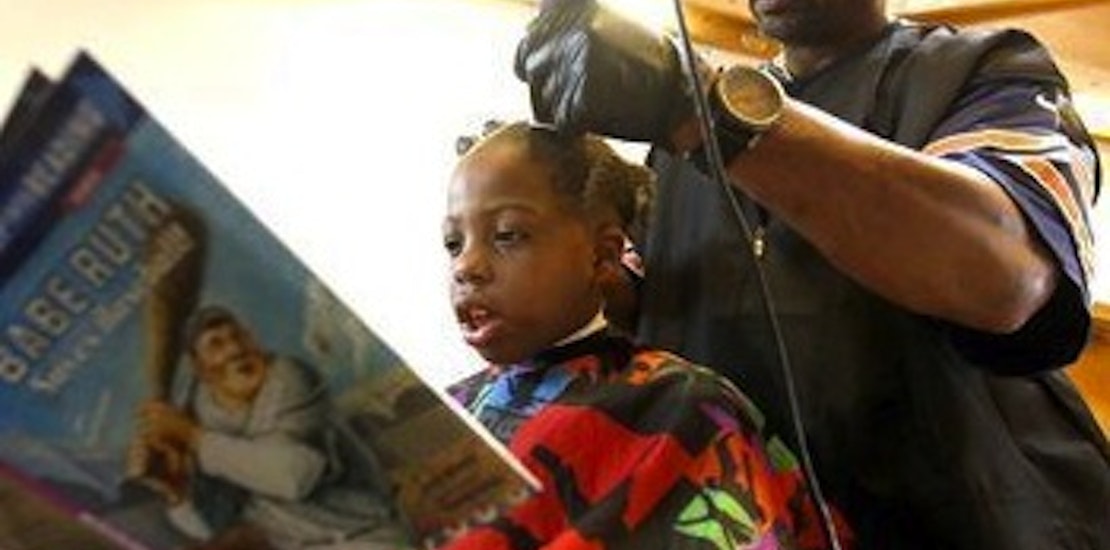 For many kids across the country, the first day of school means making sure they're wearing the right outfit and have a fresh haircut. An Iowa barber came up with a pretty great idea to make sure kids are brushed up on their reading skills as well. Barber, Courtney Jones opened his shop during a special event in Dubuque offering haircuts in exchange for hearing children read to him while he chops those locks.
The Globe Gazette reports about Jones' unique good deed that gets kids cracking the books in exchange for haircuts. While Jones gives trims he pays attention to the story and often helps children sound out words they are unfamiliar with. He says of his haircut giveaway, "I just want to support kids reading."
Caitlin Daniels, grade-level reading coordinator with the Community Foundation of Greater Dubuque, was also on hand to help kids figure out words. She says of the back-to-school event, "It's great. All the kids, they want to have a good haircut to go back to school. They're paying through reading."
What do you think of what this barber is doing to promote reading in his neighborhood?
Did your kids do a lot of reading this summer?