In Need of a Wedding Gown? Top Toilet Paper Dress Creations Can Be Yours For the Taking!

By
SheSpeaksTeam
Jul 28, 2017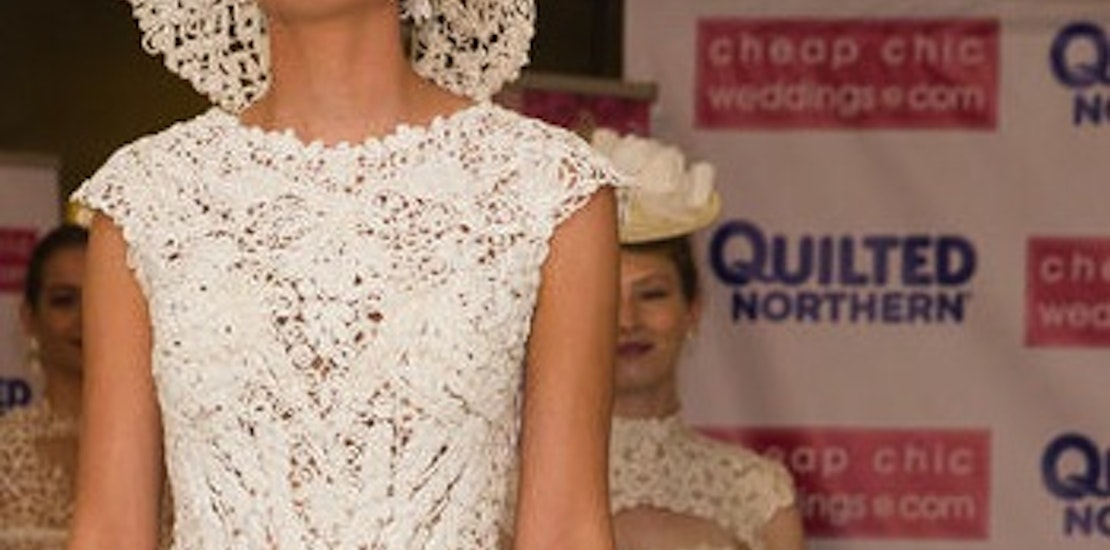 This year offers up another slew of drop dead gorgeous wedding gowns made from the unlikeliest of materials. The annual toilet paper wedding dress contest presented by Cheap Chic Weddings and Quilted Northern was yet another success, offering some of the most unique, awe-inspiring creations. But this year's dresses will serve another purpose when the dress exhibitor, Ripley's Believe it Or Not, donates 20 of the top gowns to brides in need.
Reuter's reports about the repurposed toilet paper gowns that are currently up for grabs to brides in need. First place winner, Kari Curletto, explains that her dress "Quilted Enchantment" with its 6 foot cathedral train featuring 1,500 hand cut butterflies took a painstaking 3 months to complete and she almost gave up. Curletto says, "Halfway through I was going to quit. I was crying and thinking, 'Well, I just can't do it. It's too much,' and a butterfly flew into my yard and landed on my hand."
Ripley's has given brides-to-be until July 28th to get in touch and request one of these unique creations. Though the folks at Ripley's admit that toilet paper wedding gowns may not sound that alluring, the couture look of the collection speaks for itself. Their website explains, "We know a toilet paper wedding dress is not for every bride, but quite possibly for the adventurous wife-to-be! Let us help you make your wedding extra special. If you want to inquire about obtaining one of these dresses for your special day, you can reach out to us on Twitter @Ripleys or email us at pr@ripleys.com."
What do you think of the toilet paper wedding gown annual competition?
Would you wear a gown like this to your wedding?