IT AIN'T EASY BEIN' CHEESY (BAKED TATORS)
submitted by Slave2my7 {1 Recipe}
Prep Time:
20 Mins
Cook Time:
20 Mins
Total Prep + Cook Time:
40 Mins
Level:
Easy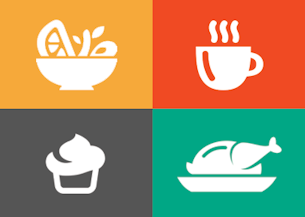 Makes: 4 Potatoes
Description: Cheesy baked potatoes
Ingredients:
4 baking potatoes - big'ns
12 Bacon slices, cooked, each broken into 4 pieces 
4 oz. Cheddar Cheese, cut into 24 thin slices, then halved

Instructions: 1. Heat oven to 450ºF.

2. Cut thin lengthwise slice off bottom of each potato; discard. Place 2 wooden spoons (so you don't cut through potato) on opposite long sides of 1 potato on cutting board. Cut potato crosswise into 24 thin slices, stopping when knife hits spoons. Repeat with remaining potatoes.

3. Microwave on HIGH 12 to 14 min. or until potatoes are almost tender. Place in foil-lined 13x9-inch pan. Bake 15 min. or until potatoes are tender. Remove from oven. Heat broiler.

4. Insert bacon pieces alternately with cheese slices between potato slices.

5. Broil, 4 inches from heat, 2 to 3 min. or until topping is lightly browned. Cut in half.
Other recipes in side dishes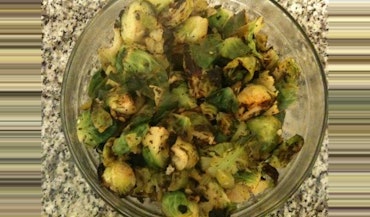 By
csherman
Oct 10, 2011
Have some fresh brussel sprouts on hand? This is a tasty recipe to ensure you enjoy them!
Read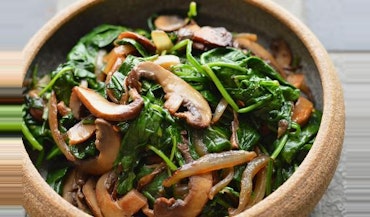 By
mdunnings
Nov 13, 2018
Simple side dish (especially with Thanksgiving Turkey) that will sure to please.
Read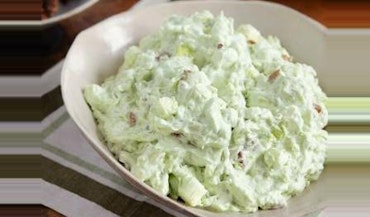 By
butilovelemons
Jul 01, 2014
This recipe is super quick and easy. Perfect side dish for any occasion.
Read