How the People of Boston Are Helping

By
SheSpeaksTeam
Apr 16, 2013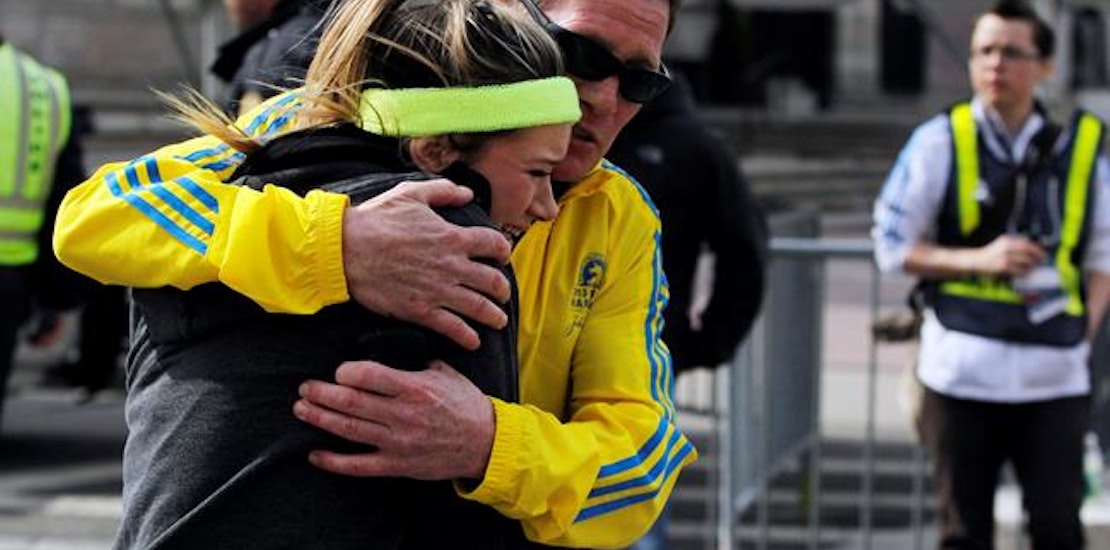 Before the dust has even settled from yesterday's horrific blasts at the Boston marathon, we are already hearing uplifting stories about how the people of Boston are coming together to lend a helping hand. So many people are now reaching out to see how they can be of help as the city attempts to recover from a major tragedy.
MSN News reports about the outpouring of support that has come from people opening up their homes to stranded runners. Many are utilizing social networks to advertise their offers of help and Boston.com got together a Google Document with a list of those willing (about 6,000 homes as of yesterday) to put up people in need of a room. One resident who attended the marathon as a spectator, Chris McCartney explains "Everything was going great and then the mood suddenly turned. All the spectators were wondering how they could help. I saw the list on Boston.com and figured it would be the easiest way to help."
On Reddit we have been seeing live updates from people who were present during the blasts. One Redditor with the handle 99trumpets tells the story of what it was like being at the marathon from the eyes of a volunteer serving up Gatorade to runners. After the explosions this person set out to help stranded runners who were both confused and frightened. 99trumpets writes, "It had gotten cold and everybody was wandering all over, streets closed, sirens everywhere, and you'd find some skinny runner girl…shivering and lost and in tears, and no phone and can't find her family. I found like 4 of those runners and walked each to where they needed to be." This person later spent most of the night helping to sort the thousands of bags (containing cell phones and keys) matching them with bib numbers so runners will be able to pick them up when they are able.
These are just a couple of examples of how people are helping in Boston, but there are likely thousands more stories like these and some we may never hear.
Please share your thoughts on the stories that you've seen that show the courage and strength of the people of Boston following yesterday's tragedy?