How a Science Minded Pre-Teen Invented a Useful and Life Saving Tool

By
SheSpeaksTeam
Jan 02, 2018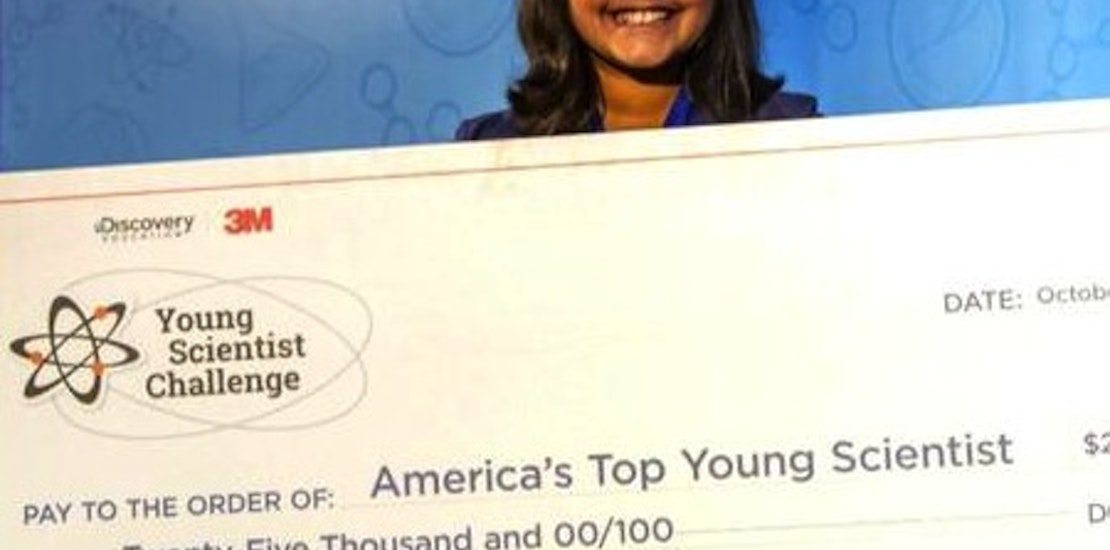 It may sound strange that a 12-year-old girl would concern herself with the water conditions of folks living hundreds of miles away. But this is precisely what Colorado native Gitanjali Rao has on her mind. As residents of Flint, Michigan still live in fear that what is coming out of their faucets may be contaminated with lead, Rao has been coming up with a plan so that they can be sure what they're drinking will not harm their health.
CBS News reports about the science-minded pre-teen that has invented an easy-to-use portable lead detector. Most people who want to test their drinking water must send a sample away to a lab and wait days for a response. Rao's invention uses carbon molecules and a mobile app to give the user results on lead contamination within seconds of testing.
Rao explains what got her so interested in this type of an invention. She said during her Young Scientist Challenge presentation, "Imagine living day in and day out drinking contaminated water with dangerous substances like lead. Introducing tethys, the easy to use, fast, accurate, portable and inexpensive device to detect lead in water." She goes on to explain her interest in Flint, Michigan saying, "I've been following the Flint water crisis for about two years. Lead is mostly harmful to younger children, about my age -- giving them growth defects and potententially damaging their brain." She adds, "...our water quality's just as important as doctor's appointments or dentist's appointments."
And so, the 12-year-old set out to make life a little easier for those worrying about the safety of the water they drink with her affordable invention she calls tethys. Rao's teacher, Simi Basu, believes her student is onto something big and is only just beginning to show the world what she is capable of. Basu explains, "I am so confident that she will be able to take it to the market if we keep providing her help." Basu explains what makes Rao special, aside from her obvious intelligence and compassion, she is a "risk taker -- she's not afraid to fail." And as for Rao's next invention, she plans to create a "happiness meter which measures the amount of serotonin in your body or the amount of gamma rays and I still have to figure out how this works."
What do you think of this pre-teen invention?
Do you think her portable lead testers should be brought to market and made available to all who wish to test their drinking water?