How a Mom's Voice Can Help a Preemie Survive

By
SheSpeaksTeam
Feb 26, 2014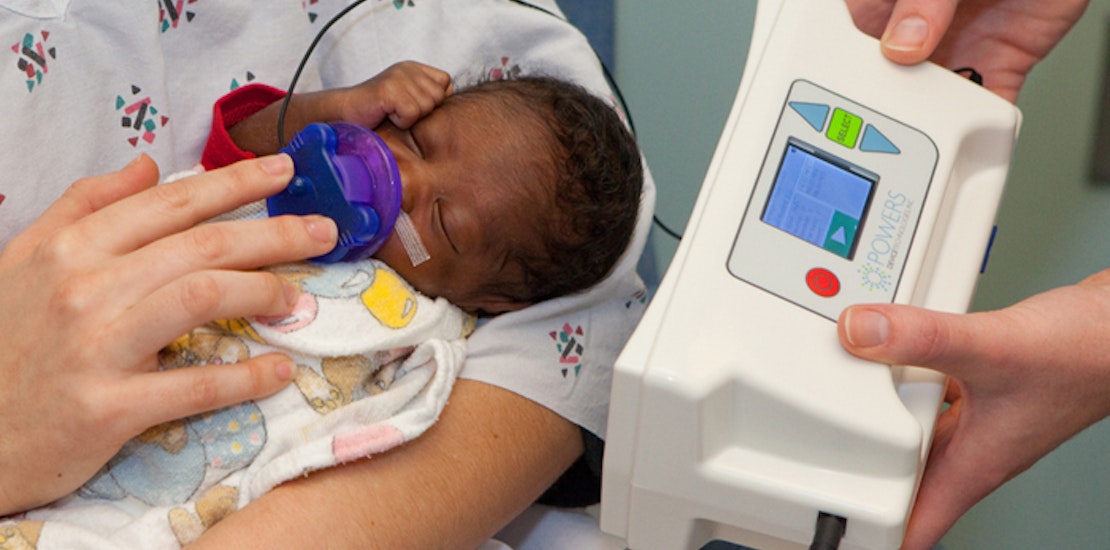 There may be more to a mother's lullaby than just soothing a baby to sleep. Researchers have adopted a technique of giving premature babies specially equipped pacifiers that play their mother's voice singing a lullaby and what they found was surprising.
USA Today reports about the singing pacifiers that are helping preemies learn the proper suckling technique to help them survive. The study conducted at Monroe Carell Jr. Children's Hospital found that babies who hear their mother's voice via pacifier while suckling were taken off feeding tubes a week earlier than the other babies who were also sung to.
Half the babies in the study had the specially equipped pacifiers and were rewarded by hearing the recording when they used the proper suckling technique. The other babies involved in the study were sung to by their parents, but the lullabies were not based on a reward system.
Dr. Nathalie Maitre explains why she thinks the babies with the singing pacifiers were able to be taken off feeding tubes sooner than the other babies. She says, "The sensor in that pacifier only rewards if you are using it at just the right strength and the right rate. Really, it is teaching babies about patterns and how strong they need to be. It's just not a reward for sucking. It's a reward for sucking the right way." Dr. Maitre wants parents to see this study and recognize the importance of singing, talking and engaging with their newborn baby.
What do you think of the singing pacifier study that finds preemie's health can improved quicker by hearing their mother's voice at the right time?
Do you think singing pacifiers should be more widely marketed?