How Too Much Tweeting Can Lead to Cheating and Divorce

By
SheSpeaksTeam
Apr 13, 2014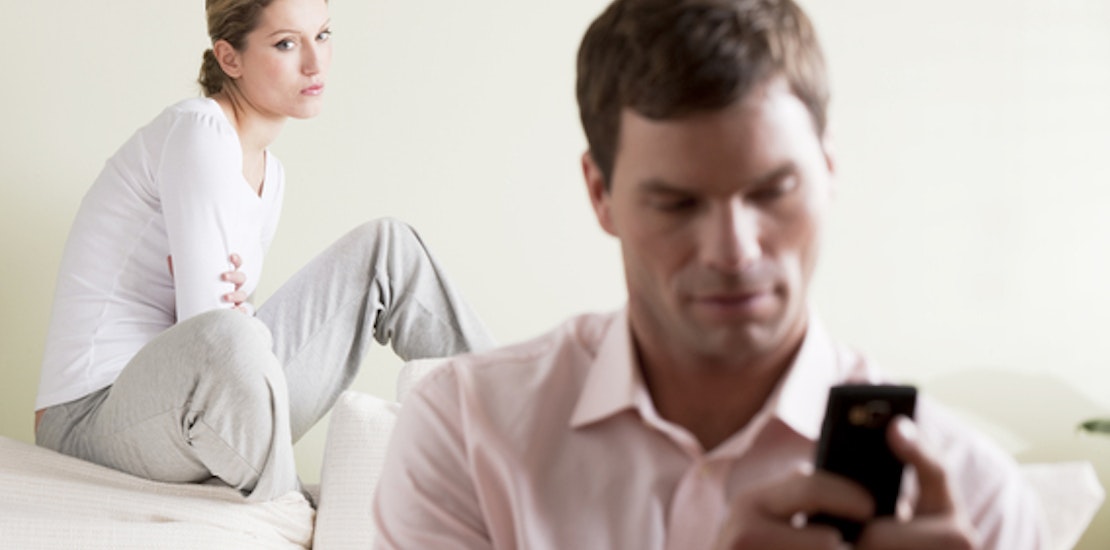 If you or your partner can't go through a day without a Twitter fix there may be trouble on the horizon for your relationship. A new study suggests people who Tweet often have a greater chance of experiencing dissatisfaction in their relationship.
Mashable reports about the University of Missouri School of Journalism study that finds a link between avid Twitter users and divorce. The conflict between couples seems to come directly from the overuse of Twitter when one partner feels the other partner spends too much time on the social media site.
Researchers found that when a partner's use became an issue within the relationship it leads to conflict which in turn leads to breakups, emotional and physical cheating as well as divorce. Lead author Russell Clayton who based his findings on another similar study that looked at the effects of Facebook on relationships explains, "Based on the findings from both studies, Twitter and Facebook use can have damaging effects on romantic relationships. That is, when SNS [social networking site] use becomes problematic in one's romantic relationship, risk of negative relationship outcomes may follow." The Twitter-related conflict arose in couples regardless of how long they had been together.
What do you think of new research that suggests overuse of Twitter can lead to major issues in relationships?
Do you or your partner spend too much time on Twitter?