How One Bride Wore Her Baby Down the Aisle

By
SheSpeaksTeam
Jun 04, 2014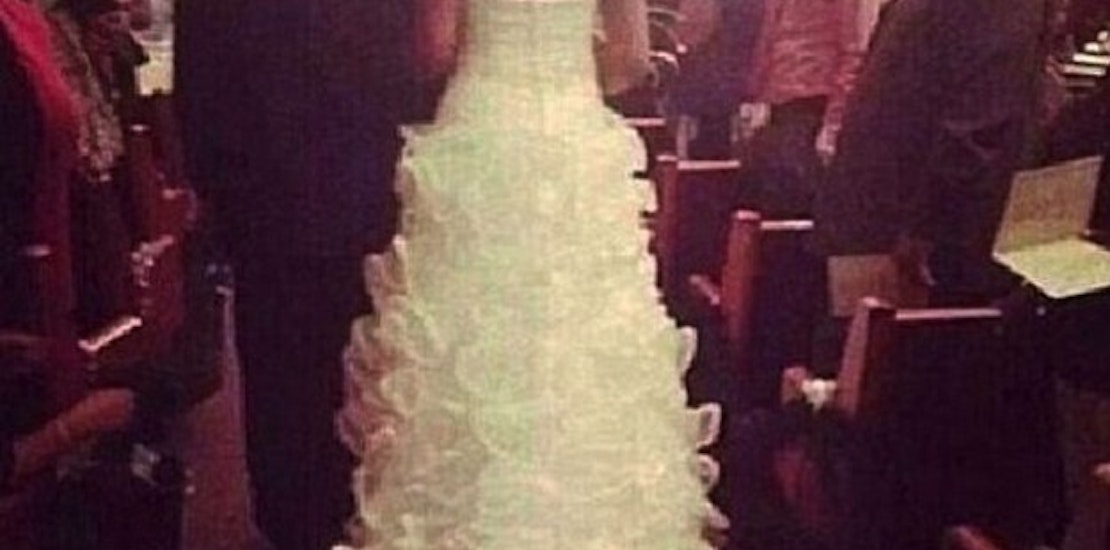 The perfect bridal accessories are a must and can really tie the whole look together, but one Tennessee bride's unconventional add-on is causing quite a stir. Shona Carter-Brooks decided she wanted her one-month-old daughter to be both a part of the wedding and her wedding dress.
We've all heard of brides carrying their babies down the aisle, but Carter-Brooks really shook things up when she had her baby secured to the train of her gown before walking down the aisle. Buzzfeed reports about her unique wedding accessory and the controversy it has caused after pictures went viral on the internet.
Though some have commented that the couple should receive a visit from child protective services, others have stood by the couple's side. One Facebook friend of the bride and wedding attendee Pamela Stone wrote, "Shona and Johnathan Brooks your wedding was super perfect from the groom and his men and you and your diva's baby you rock the gown and the princess tagging behind you it brought tears to my eyes. Regardless of anybody else dream yours came true. I loved it and thank you for inviting me."
Carter-Brooks has responded in defense of her baby train stating that her daughter was "awake and well-secured" the entire time. Apparently, the bride had a specially made papoose-like attachment sewn into her train that the baby slipped into before taking a ride down the aisle.
What do you think of this woman's unique wedding accessory? Do you think the baby was put in harm's way?
Share some unique or interesting wedding accessories you've seen in the past!