How Much Is Too Much? Mom Is In Hot Water After Buying 300 Christmas Gifts For Her Kids

By
SheSpeaksTeam
Dec 22, 2015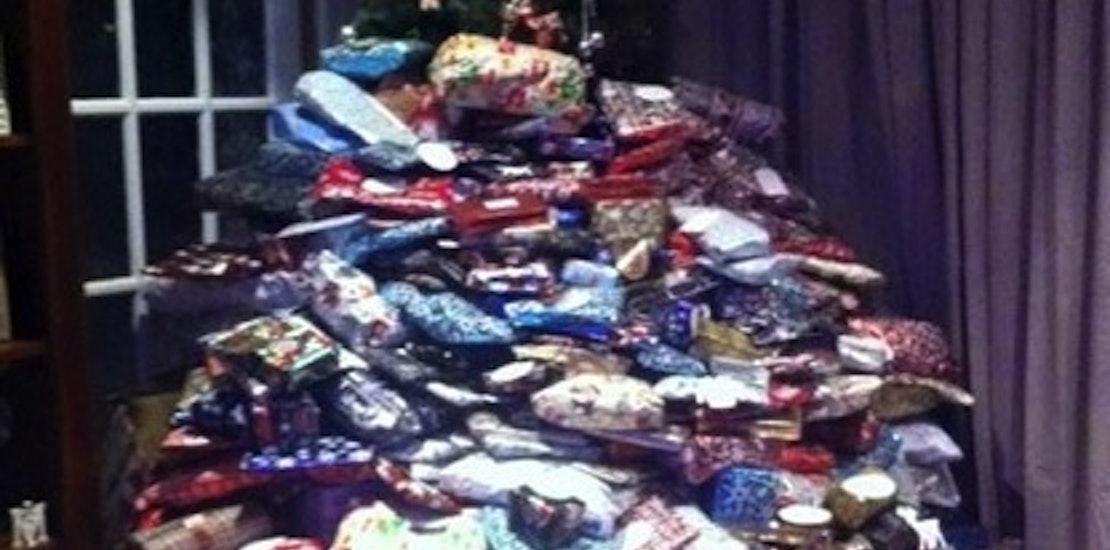 Seeing a child's face when they tear open presents on Christmas morning is every parent's joy. But what if you had to watch it 300 times? One British mom is receiving quite a backlash after an Instagram photo she posted of the mountain of presents under her Christmas tree went viral.
CNBC reports about 27 year old Emma Tapping's gift giving gone wild and how millions of people online are now judging the mom's decision to purchase 300 Christmas presents for her 3 children. More than 50,000 people have since shared Tapping's photo causing it to go viral in a major way. One person shared the photo and wrote the caption, "Nearly time for all the materialistic parents to compete and broadcast how many presents their kids have on Facebook! Just remember there's some children who don't get much." Commenters have even gone as far as calling Tapping's gift-giving a form of "abuse" to her children.
Tapping however, has refused to back down reposting the image of the mountain of gifts on her Facebook writing the caption, "I LOVE christmas I LOVE spoiling my kids in the festive season and I work damn hard to make sure it is every bit as amazing as it can be…" Among a paragraph filled with U.K. style expletives.
During an appearance on the U.K.'s TV show Good Morning, Tapping admits the presents cost her close to $2,300 but says her children are absolutely not spoiled. She defended herself by saying, "You could buy your kids two presents and still have a little terror, my kids know the difference between right and wrong and they appreciate everything they get and they don't get spoiled throughout the year."
What do you think of this mom's gift-giving style?
How many presents do you buy for your kids each year?