How Do You Know When It's Time For Kindergarten?

By
drodriguez
Jun 13, 2011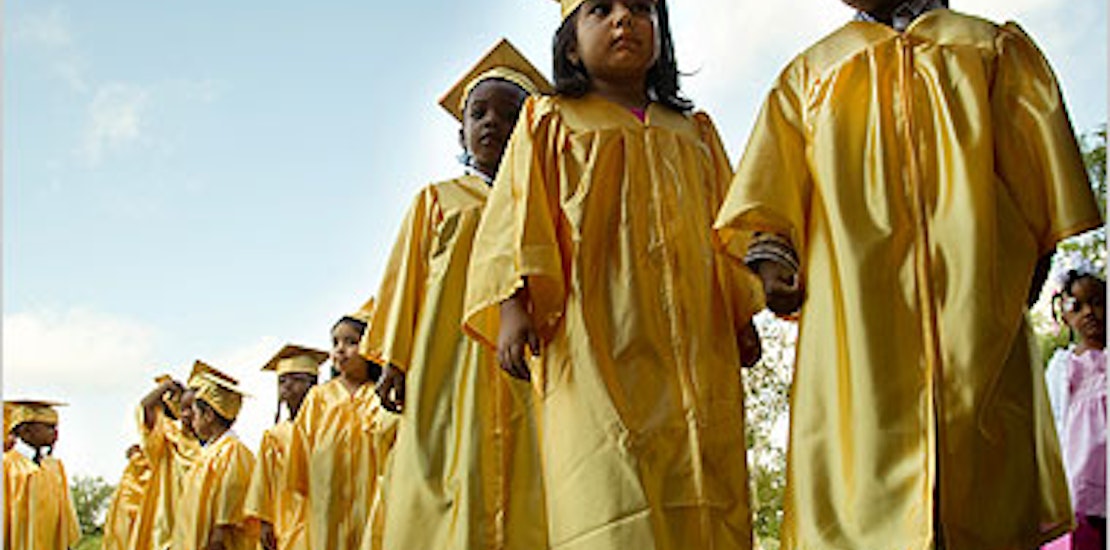 As preschool graduations are winding down, many parents are struggling with a big decision: when is it the right time to send a child to kindergarten?
The New York Times Room for Debate recently facilitated a discussion on this issue, publishing opinions from an early education experts, teachers, and anthropologists.
Early education expert Hermine Marshall argues, "In deciding when a child enters school, age is not the critical factor. Current research indicates that readiness requires appropriate stimulation and guidance."
Beth Graue, a former kindergarten teacher and professor of early childhood education belives the decision should hinge on the type of kindergarten class the child is entering. "Readiness is also relative to the curriculum -- children have to be ready for something," says Graue.
Jerlean Daniel, a child care center director, says that socioeconomic factors are largely responsible for determining a child's readiness for school.
Tell us what you think - is it age, envirionment, social skills, or curriculum?
How did you decide when your kids were ready for school?