Hotel Threatens To Charge Guests For Negative Yelp Reviews

By
SheSpeaksTeam
Aug 06, 2014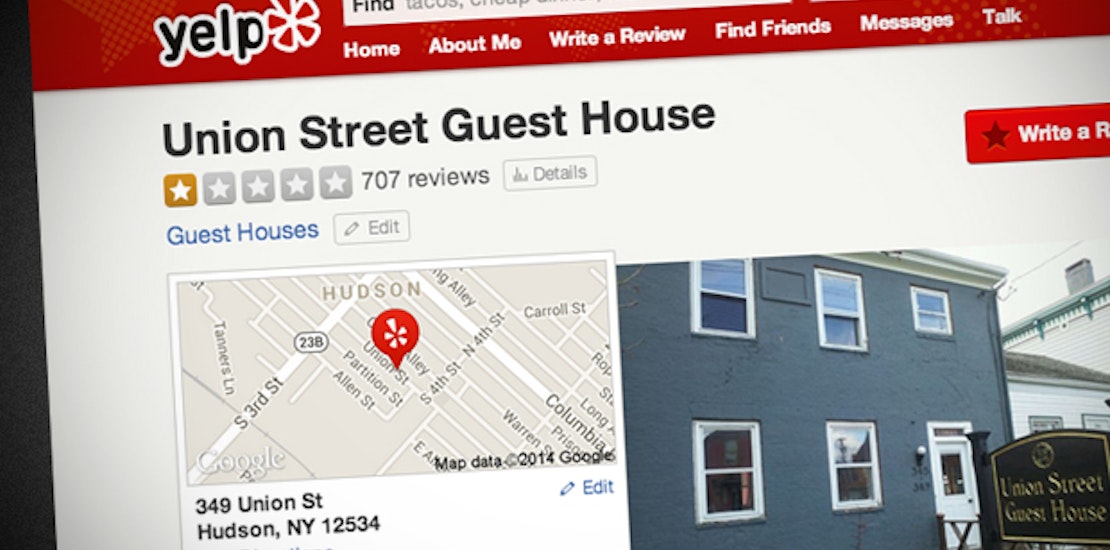 For many small business owners, Yelp reviews can be a helpful tool to iron out the kinks in their customer service and appease future guests with a better experience. But one hotel in upstate New York didn't see it this way and warned guests that they would be charged a $500 fee for every negative review posted about their stay.
The Daily Mail reports about the Union Street Guest House's regulations that do not allow for negative reviews on Yelp. The hotel website's rules (which have since been taken down) stated that wedding parties were not allowed to post negative reviews and would be charged $500 for each negative review published online. The site explained, "If you have booked the inn for a wedding or other type of event . . . and given us a deposit of any kind . . . there will be a $500 fine that will be deducted from your deposit for every negative review . . . placed on any internet site by anyone in your party."
The reasoning behind this was that members of the wedding party were not the ones who booked the hotel and may have different expectations than someone who researched the property and knows what they are in for. The website explains that their look is more "vintage" and "hip" and wedding guests may not understand or appreciate the look they are going for. The site explains, "If your guests are looking for a Marriott type hotel they may not like it here."
There were no negative review regulations placed on non-wedding party guests and since the hotel has received lots of negative press they have been inundated with poor reviews on Yelp. Yelp user Michael G. recently wrote, "This was the worst hotel I have ever encountered. Rude customer service, unclean, terrible odor. Then they had the audacity to tell me they would charge me $500 from my deposit if I posted a negative review online....have they heard of freedom of speech? You cannot charge someone for stating their opinions in an open forum. Think twice about spending your money at this place."
Do you think Yelp is a valuable tool for small business owners?
What do you think of this hotel's policy to charge guests for negative reviews?