Home Made Nacho Cheese
submitted by ariesmom81 {1 Recipe}
Prep Time:
5 Mins
Cook Time:
15 Mins
Total Prep + Cook Time:
20 Mins
Level:
Easy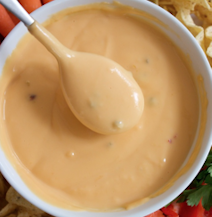 Makes: 2 cups
Description: Home made Nacho Cheese Sauce that my 4 year old daughter and my husband love!! And it is super quick, super easy, super cheap to make.
Ingredients:
1 can Campbells cheddar soup
1/2 soup can milk
5 slices pastureized cheese slices
2 tbs real butter
2 chopped jalapenos
1/2 tsp salt
1/2 tsp pepper

Instructions: 1. in sauce pan on medium heat, warm milk and canned soup stirring with whisk until smooth
2. add cheese slices, and butter. stir with whisk as butter and cheese slices melt into the soup
3. add in remaining ingredients. simmer 5 to 10 minutes on low heat stirring occasionally.
ready! enjoy over chips and beans or over a baked potato

I recommend adding more jalapenos if you like it hotter/ spicier. remove seeds for a more mild sauce.
Other recipes in appetizers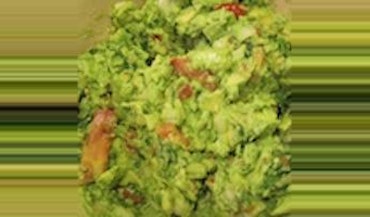 By
remmymartin25
Jul 30, 2014
This is a very tasty guacamole recipe that is good for any barbeque or just to enjoy with chips while watching football games or any other favorite progr…
Read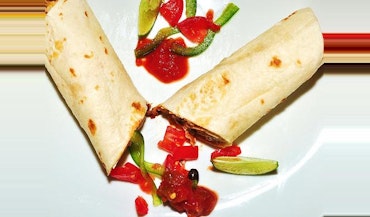 By
bkmarshall
Dec 28, 2011
Great finger food for brunch or anytime!
Read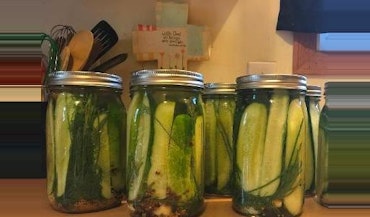 By
NJMomCooks
Jan 08, 2020
Easy, flavorful garlic dill pickles that are ready in 24 hours and last up to a month in the refrigerator.
Read