Hip, Hip, Hurray! January 8 is Bubble Bath Day!

By
thebutlerdidit
Jan 08, 2012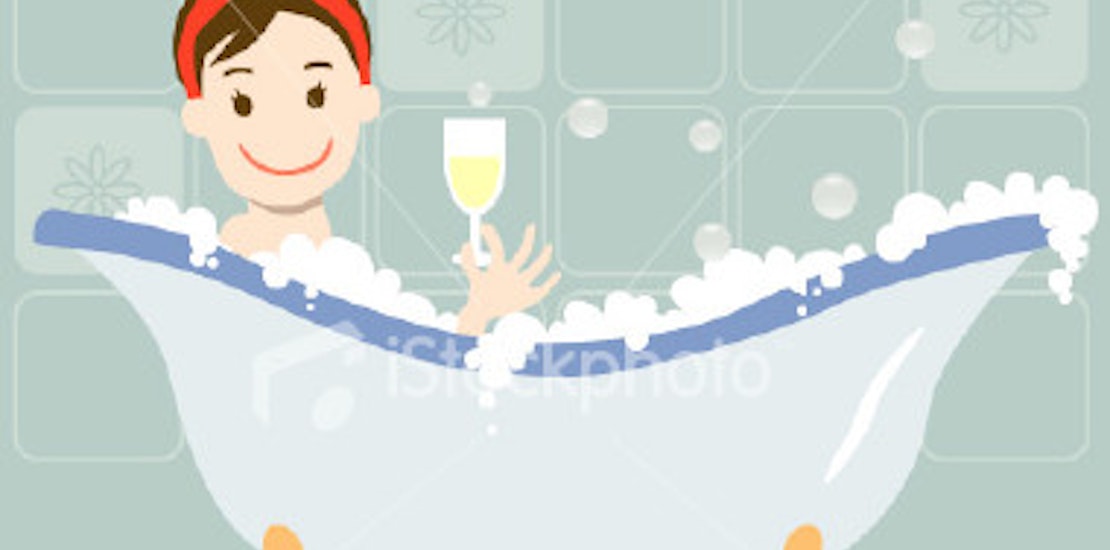 Everyone has memories of playing in a tub full of bubbles. I can remember my sisters and I creating "hairstyles" with the bubbles until we got bored and rinsed them out. We'd also write letters on each others' backs and try to guess what they were. My own kids had their favorite bath toys to play with. The oldest liked his plastic bath figurines and buckets, while the younger loved shoving wet washcloths into a plastic funnel, creating what he called "Benny Cakes" that he'd line up along the edge of the bathtub (I was the customer).
I find that a nice hot bubble bath is the single most relaxing activity in the world. My bathtub is my sanctuary. I chose a Japanese soaking tub before choosing a house plan. That's how serious I am about bathing. My tub is round, it's deep, it's quiet, and it's the best place I know of for total relaxation. Here's my recipe for the Ultimate Bath Experience:
$PullQuote$
Find some long-lasting, deliciously scented bubble bath.
Hold the phone - no calls or cell!
Lock the door, taking care that the kids are on the other side of it.
Dim the lights.
Find a good book.
Make sure you have a dry towel within reach (to prevent damage to your book).
Grab a glass of something cold to drink - ice water is my preference, because I like my baths HOT!
You've probably noticed that candles, loud Jacuzzi jets, and wine are absent from my bath list. I read in the tub, so my experience is geared towards being as book-friendly as possible. What's your recipe for the Ultimate Bath Experience? Are you a bathtub reader like I am? Book or Kindle? However you enjoy your bubbles, take some time out of your busy schedule for some good clean fun!