High-Tech Eats: What Food Changes Will 2015 Bring?

By
SheSpeaksTeam
Jan 12, 2015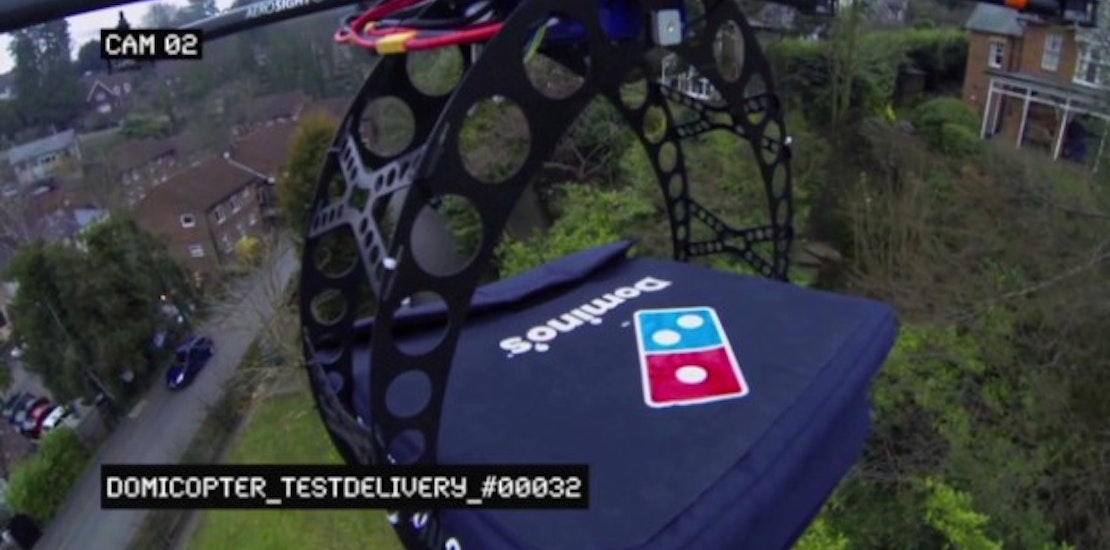 Dining in 2015 may be a little different than what we're used to as imminent technological advances in the food industry draw closer. From drone pizza delivery to tweeting for food, Forbes.com contributor Carol Tice reports about how the way we nosh is about to change in the New Year.
Imagine opening your front door to a piping hot pizza delivered by a small helicopter-like robot. Domino's has been testing the idea of drone pizza delivery since 2013 and with any luck they will have the kinks out soon. The company called Infinium Robotics also has a very futuristic vision of dining in the future with levitating Frisbee-like plates that find their way across a dining room directly to your table.
This next possible change in our dining experience is bound to irritate more than a few restaurant goers. The new car service Uber has inspired restaurateurs with their surge pricing that allows drivers to charge more during periods of higher demand. This means that if everyone wants to go to dinner at 7:30 then they should expect to see higher prices on the menu. Restaurants may also start adding an extra fee to reserve a table on popular nights (think Valentine's Day).
If you're willing to work a little for your food than you will probably like the new vending machines from Innovative Vending Solutions. Those looking for a mid-afternoon snack need not reach for their wallet, snacks from these vending machines are awarded to those that post about events or restaurants on social media like Twitter, Facebook and Instagram. Buffalo Wild Wings, Coyote Ugly Saloon, and The Old Spaghetti Factory have already signed on with the vending machine company to take part in this unique endeavor.
What do you think about some of the advancements in dining for 2015?
Are there any dining advancements that you're looking forward to?