Heiress Petra Ecclestone's Lavish Day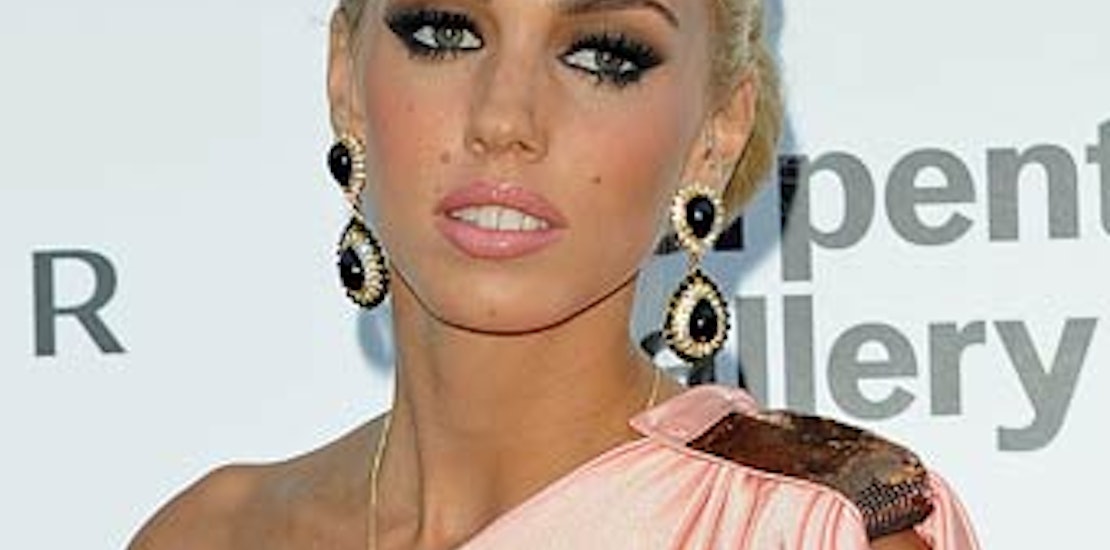 Move over Kim Kardashian, we just *thought* your wedding was over the top. There's a new Wedding Diva in town. Petra Ecclestone, daughter of Formula One billionaire Bernie Ecclestone, spent her big day living *THE* life. She married businessman James Stunt in Italy in the same village where Tom Cruise and Katie Holmes. The wedding reportedly cost over 5 million dollars!
After having Rihanna perform at their engagement party, you'd think that would be hard to outshine. Not for Petra and her father who only wants his Princess happy. Andrea Bocelli performed "Time to Say Goodbye" while Eric Clapton and the Black Eyed Peas also performed later in the night.
She took her walk down the aisle in a Vera Wang dress priced at a whopping $130,000. Do you know what I could do with $130,000? That's lots more than some people make in one year! I certainly wouldn't spend it on a wedding dress. To top it off, guests sipped wine at $6,500 a bottle. I can only think about where those precious grapes come from. The wedding reception also included fireworks and an acrobatics show.
At 22 years old, this is something most young ladies would only dream of. Ok....no matter your age.....you'd only dream of this wedding. But who would *really* want something like this? I personally think it's too much of a show. What ever happened to simple and intimate weddings?
Petra recently purchased the largest home in Los Angeles to the tune of $85 million. The home was formerly owned by Aaron and Candy Spelling.
According to People magazine, Petra works as a fashion designer and will release her Starks handbag line in the States this fall.