Hearty Whole Wheat Pancakes

By
savvyjulie
Sep 01, 2011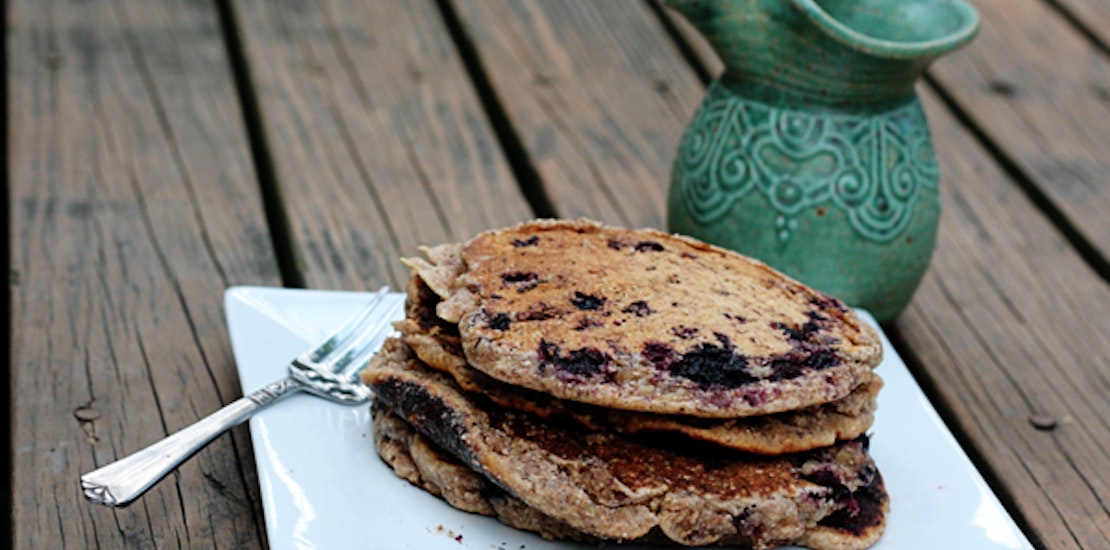 I've always liked pancakes, but rarely enjoyed having them for my first meal of the day. They were just too sweet and rich for my early-morning tastes.
But these pancakes? These I can eat every morning. They are just a little sweet, and keep me full until lunchtime.
Serve these for a family breakfast on Sundays. Serve these as a "good luck on your first day at school" breakfast. Or serve them on a Tuesday, just because you feel like eating pancakes. They are hearty and healthy, so no need to save them for a special occasion!
Hearty Whole Wheat Pancakes
For some variety, add ¼ - ½ cup of your favorite mix-ins. Try some chopped walnuts, chocolate chips, coconut flakes, berries or banana slices.
Prep Time: 10 minutes
Cook Time: 30 minutes
Serves 2-3
½ cup rolled oats
½ cup whole wheat flour
½ cup whole wheat pastry flour
¼ cup ground flax seed
¼ cup granulated sugar
1 teaspoon baking powder
1 ½ teaspoon vanilla extract
1 tablespoon ground cinnamon
1 tablespoon canola oil
1 cup low-fat milk
In a blender or food processor, grind the oats to a coarse meal.
Whisk the oats, flours, flax, sugar, baking powder, vanilla and cinnamon together in a large mixing bowl. Create a well in the middle of the flour and add the oil and milk. Stir until all the dry ingredient lumps are gone. Stir in any desired mix-ins.
Preheat a greased skillet over medium heat. When a drop of water is flicked onto the skillet and sizzles, the pan is ready.
Drop the pancake batter ¼ cup at a time onto the skillet, using the back of a spoon to spread the pancake out into an even thickness. Cook for 2-4 minutes, or until the bottom of the pancake is browned. Flip the pancake, pressing down with the back of the spatula, and cook another 1-3 minutes, until both sides are browned. Repeat with remaining batter, and serve with butter, maple syrup and/or powdered sugar.