By
christinlilly
Oct 31, 2011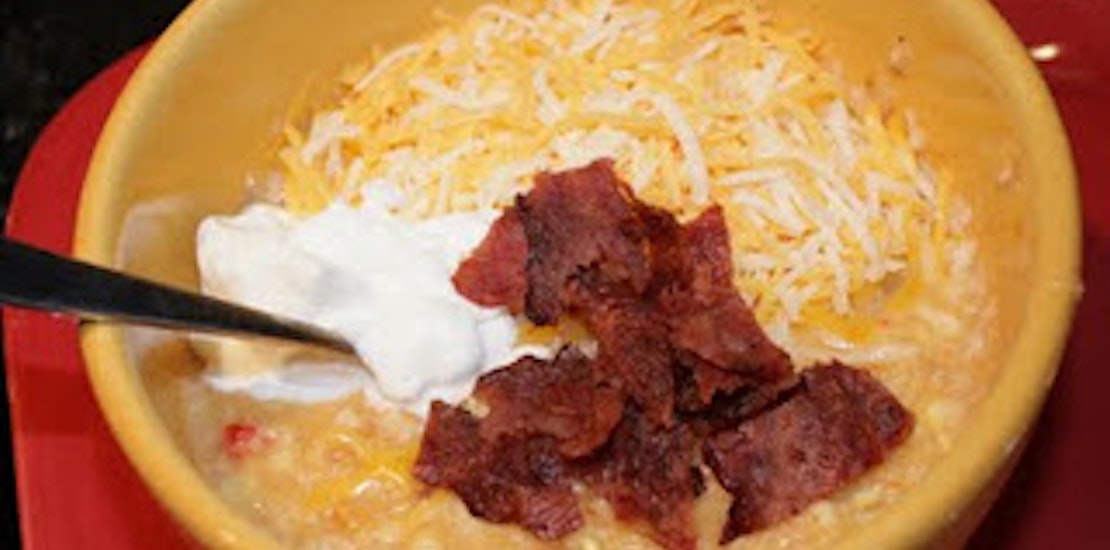 On my blog I posted a recipe that is superb for autumn weather. This is a perfect soup for those chilly evenings that is easy on the calories but packs a punch on taste.
INGREDIENTS:
1 small-medium onion (chopped & finely diced)

1 cup chopped carrots (or shredded)

1/2 red bell pepper

1/2 orange bell pepper

6 small potatoes (peeled & diced)-I used red potatoes

6 cups chicken broth

2 tablespoons flour

2 tablespoons butter

milk (approximately 1/2 cup)

10 grilled or roasted ears of corn (cut from cob)

1 teaspoon garlic powder

salt & pepper to taste

GARNISH

turkey bacon

fat free sour cream

cheese
For the recipe, directions and photo step-by-step, please follow the link below.
$PullQuote$ http://healthylantern.blogspot.com/2011/09/roasted-corn-chowder.html