Have a Beer, Adopt a Dog!

By
SheSpeaksTeam
Feb 03, 2020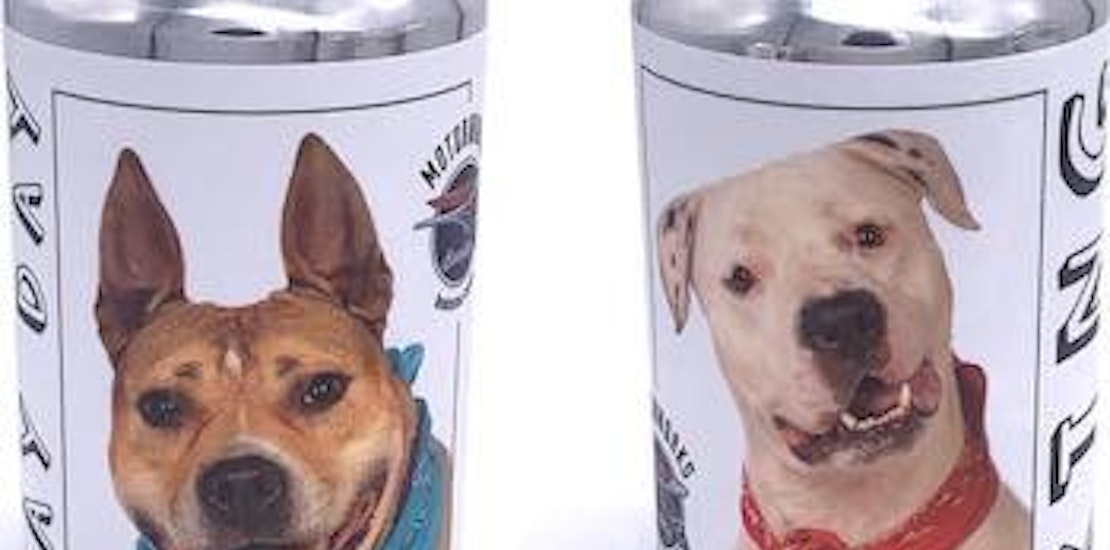 Motorworks Brewing/Facebook
Many of us remember when missing children were featured on milk cartons, but one beer brewery has taken this idea and added dogs who need forever homes to their cans. The adoptable dogs are featured front and center to drum up support and possibly find a loving home for these animals in need.
CBS News reports about the Florida Brewery known as Motorworks Brewing has released a special four pack of their beer in an effort to find homes for local shelter dogs. The brewing company has a monthly event known as "Yappy Hour" that helps to raise money for local animal charities. The cans were recently introduced at this event and some of the dogs featured on their cans were even in attendance with two of them finding their forever homes.
For dog lovers who also happen to be beer lovers, the cans help to introduce and possibly tempt them to adopt a dog in need of a home. The labels feature a large color photo of the dog along with his/her name.
The brewery's director of sales, Barry Elwonger, has been very pleased with how fans of the beer are responding to the dog cans. Elwonger says, "The response from this project has been overwhelming. We have had countless calls and messages about the program and we are elated to have raised so much awareness (and money) for the shelter already. We love dogs here at Motorworks Brewing and can't thank the community enough for getting behind this initiative."
What do you think of this brewery's unique way to raise awareness and funds for animal charities?
Would you like to see labels like this on your favorite beverage?