Handmade Gnocchi
submitted by LoLoLopez {3 Recipes}
Prep Time:
5 Mins
Cook Time:
1 Hr 30 Mins
Total Prep + Cook Time:
1 Hr 35 Mins
Level:
Medium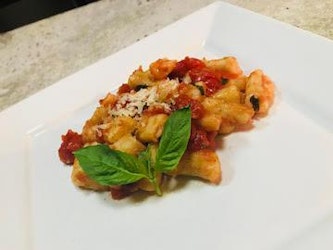 Makes: 4 servings
Description: I was a little scared to make my own gnocchi but I had a friend who was trained in Europe come over and teach me. It turned out light, fluffy, and delicious!
Ingredients:
2 lbs Potatoes
2 Egg Yolks
2 cups Parmesan Cheese
3 Garlic Cloves
2 tablespoons Sugar
To Taste Extra Vigin Olive Oil
1 Cup Fresh Basil

Instructions: 1 - in a sauce pan place olive oil with garlic clove and let saute for a few seconds
2 - place the tomatoes with 2 tablespoons of sugar and chopped basil in, cook until sauce gets thicker over low heat
3 - Adjust with salt, pepper, and olive oil and let simmer

On to your Gnocchi!
1 - Cook potatoes in microwave on baked potato setting - do not use your oven. You want to use the microwave to get as much moisture out of the potatoes as possible.
2 - Peel and mash while still warm
3 - Incorporate the egg yolks first, then flour and parmesan cheese. Adjust with salt and pepper (I like lots of pepper)
4 - Kneed the mixture until it has a dough-like consistency
5 - Gently roll long tube of this dough and cut 1/2 inch size gnocchi
6 - Boil in a salty water until they float to the top (should be less than 5 minutes)
7 - Strain and mix in with your tomato sauce

Add parmesan cheese and basil on top!
Other recipes in main dishes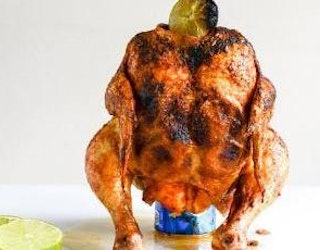 By
SusanHN
Sep 26, 2017
Roast chicken that is super juicy. And fun to make!
Read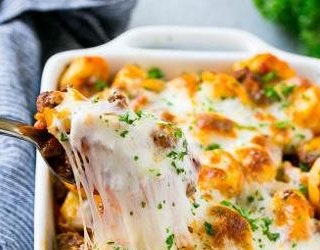 By
Lilysr
Oct 07, 2020
Tortellini pasta with artichoke, ground beef, pink sauce and topped with cheese.
Read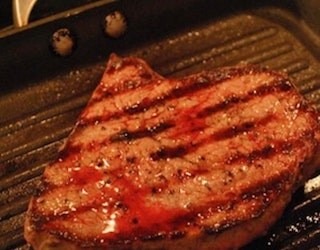 By
emimorgan
Sep 06, 2011
When making steak, simple is best. This fool-proof recipe can be done on an outdoor grill or on a grill pan on the stove.
Read