Halloween Hangover? 3 Steps & 2 Giveaways to Survive the Holiday Season #SheSpeaksHoliday

by
SheSpeaksTeam
is this the date @ED : BlogVO [categoryId=70165, blogId=145233, blogTitle=Halloween Hangover? 3 Steps & 2 Giveaways to Survive the Holiday Season #SheSpeaksHoliday, publishingDate=November 01, 2017 12:00 AM, maxResponses=null, noOfComments=null, fileId=30430, blogClosingDate=null, blogCommentClosed=null, blogCategoryId=70165, queryId=0, blogCategoryIdIndex=0, sharedCategoriesList=null, blogStatusId=34, commentsClosedFlag=false, categoryIdForLog=0, blogModuleCategoryId=0, blogFileVo=null, latestCommentsList=null, verticalCatSeoURL=null, currentDate=01/31/2023, blogLink=null, authorName=SheSpeaksTeam, authorLognId=SheSpeaksTeam, authorAcctId=67580, vosTypeid=3, searchTestId=0, searchStatusId=0, searchAuthorType=0, authorBlogNumber=0, surveyData1=null, surveyData1Desc=null, surveyData2=null, surveyData2Desc=null, pullQuoteMemberId=null, filePath=null, fileName=null, vosType=0, subhead=null, offerSubhead=null, description=null, creationTime=null, authorFname=SheSpeaks, verticalCategoryId=null, sectionId=0, imageFileVO=FilesVO [fileId=30430, filePath=null, fileName=null, fileLength=0, fileWidth=0, createdBy=0, createByUser=null, creationTime=null, lastModifiedBy=0, lastModifiedByUser=null, lastModifiedTime=null, mimeType=null, fileRef=null, fileSize=0, extension=null, title=null, body=null, completeFilePath=/pages/img/redesign/blogs/pumpkin3_10302017115801.jpg, height=350, width=350, maxHeight=480, maxWidth=360, displayWidth=350, displayHeight=350, fileStatusId=0, searchKeyword=null, searchFlag=false, queryId=0, isExists=true], seoURL=Halloween-Hangover-Tips-Giveaways-to-Survive-the-Holiday-Season-SheSpeaksHoliday, seoTitle=null, pullQuotesList=null, pullQuote=null, pullQuoteId=0, searchFlag=false, authorByLine=null, authorDesc=null, authorLink=null, authorFileVO=FilesVO [fileId=42371, filePath=null, fileName=null, fileLength=0, fileWidth=0, createdBy=0, createByUser=null, creationTime=null, lastModifiedBy=0, lastModifiedByUser=null, lastModifiedTime=null, mimeType=null, fileRef=null, fileSize=0, extension=null, title=null, body=null, completeFilePath=/pages/img/membersnaps/SheSpeaks_Logo_Symbol_Only_10182021080530.jpg, height=1777, width=1777, maxHeight=50, maxWidth=50, displayWidth=50, displayHeight=50, fileStatusId=0, searchKeyword=null, searchFlag=false, queryId=0, isExists=true], authorFileId=42371, authorType=0, storyImgFileVO=null, storyImgFileId=0, videoHtml=, authorImageFileId=0, authorImageFileVO=null, previousCategoryId=null, previousBlogStatusId=0, fromBlogDetails=0, blogCategoryName=Living, blogCategoryUrl=null, blogCategoryDesc=null, defaultImage=false, tags=null, optionIds=null, tagOptionId=null, tagId=null, tag=null, tagID=0, tagDetails=null, tagIds=null, testId=0, extBlogURL=null, extBlogStatus=0, bloggerSince=null, extBlogLimit=0, authorTestsList=[], blogURL=, blogName=, bloggerProfileId=0, sliderBlog=false, eventonHome=false, vosonHome=false, partyAndGiveawayDate=11/19/2017, imageCredit=null, pullQuoteMemId=null, offerSubHead=null, subHead=null, displayOrder=0,includeInGoogleSearch=false]
Nov 01, 2017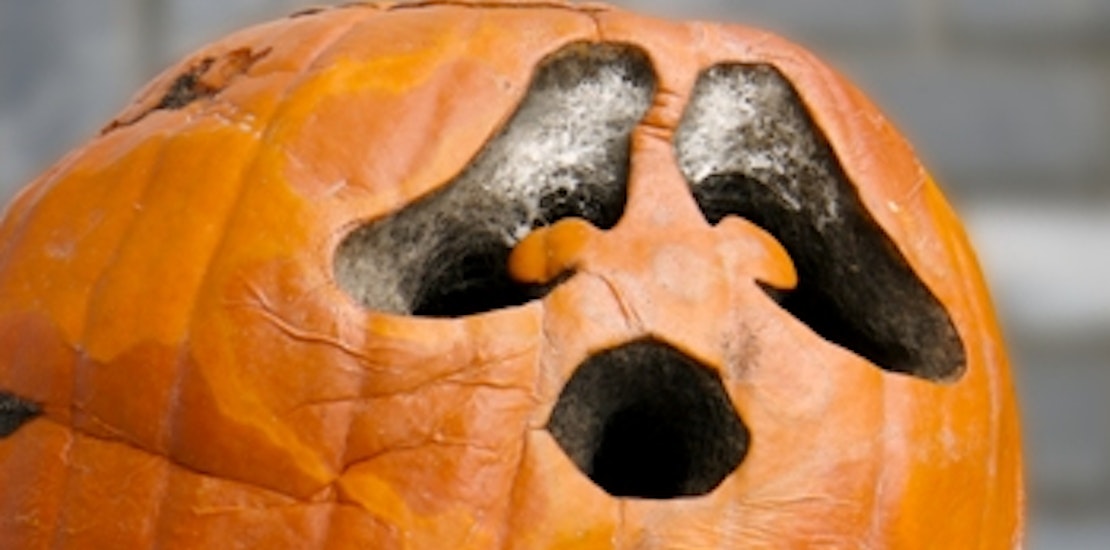 Do you feel a little nauseous from all the Reese's and Skittles you ate yesterday? Are you looking at all the fake spider webs covering your bushes and wondering who's going to clean that up? Halloween is the kick-off to the holiday season. Are you ready?
Read on for tips to survive the holiday crazy. Plus, 2 chances to win a $50 gift card to The Container Store, to help you prep for what's to come.
Step #1: Sugar Detox
After eating candy for dinner last night, your body needs some time to adjust. Water can help. Go get yourself a big glass of water, and drink it all while you keep reading. This will help to cleanse your body from all that sugar. Then realize that with Thanksgiving just three weeks away, you can spend these 21 days being extra healthy. By making that short, concrete goal, it won't be overwhelming. It's something you can get through, with a reward at the end.
Focus on eating lots of fresh fruits and vegetables, and limiting the junk food. Add in some some mini-exercises to your routine, like walking twice around your block before coming inside at night, or climbing up and down the stairs 4 times each morning. Then when the holidays really kick into high gear, you'll already be feeling better. Maybe you'll even keep up some of that routine.
Step #2: Switch out the cobwebs
T
he sooner you get rid of any traces of Halloween, the sooner you'll be ready for what's next. Put it on your calendar to get that done by Sunday. After all, jack o' lanterns left around too long get really gross.
Next week, you'll be able to think about the next shift of holiday decor. But before you take out the lights and reindeer, take a look at what you have. If you're like most people, it could use some organization. So this year, as soon as the decorations are pulled out, buy some storage bins and containers. Then when you get around to putting everything away in January, it will be so much easier to make them neat and organized. You will be extra thankful next November.
Step #3: Make Your To-Do List Public
When life gets overwhelming, it's best to write things down. Keeping a list can help you de-stress and get things organized. Make sure to get your family involved by encouraging them to add things, and cross off items too. Put a person's name next to each item, so everyone knows what they need to do (and can see how much is on your plate!) If your list is on paper, put it in the kitchen, where everyone can see it. Or try an app that shares the list between your family members, such as Microsoft To-Do, Google Keep, and Remember The Milk.
If you create your list now, you can spend the next three weeks crossing things off. While you have time, how about baking some cookies and freezing them? Or buying the wrapping paper you'll soon need. You can even add to each day "20 minutes of exercise" and "Drink an extra glass of water." Done and done.
Ready to shake off that Halloween Hangover and get ready for the Holiday Season? Enter our #SheSpeaksHoliday giveaway. Two winners will each get a $50 gift card to The Container Store!
There are three ways to enter:
Comment below and tell us how you are getting ready for the holidays.

Tweet about the giveaway: Click

HERE

to Tweet: "Recovering from Halloween & entering the #SheSpeaksHoliday Container Store giveaway, thx to @SheSpeaksUp bit.ly/2yYWMnC"

BONUS (worth 5 entries!): Post on Instagram: Take a photo showing your holiday prep! Tag #SheSpeaksHoliday, #SheSpeaks and #entry.
*Two lucky commenters, Tweeters or Instagrammers will be chosen at random to each receive a $50 gift card to The Container Store. Giveaway is open through November 19th, 2017 to U.S. residents at least 18 years of age. Entrants must be a member of SheSpeaks. If you are not a member, click here to join. Winner will be notified by email.
Save
Save