HOLIDAY FRENCH TOAST
submitted by tokapaul {1 Recipe}
Prep Time:
5 Mins
Cook Time:
10 Mins
Total Prep + Cook Time:
15 Mins
Level:
Easy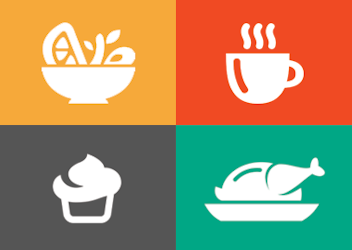 Makes: 8 slices
Description: We like to make french toast using flavored liquid coffee creamer instead of milk in the egg mix to dip the bread. We like to use the French Vanilla anytime, but around the holidays we like to use the gingerbread flavored coffee creamer.
Ingredients:
8 thick slices bread
4 - 5 large eggs
1/3 cup liquid coffee creamer (flavored)

Instructions: Whisk together eggs and coffee creamer.
Heat a fry pan or skillet sprayed with cooking spray over medium heat.
Soak each slice of bread in egg mixture, soaking both sides. Place in pan, sprinkle with pumpkin pie spice and cook on both sides until browned and fluffy. Remove from pan and sprinkle with powdered sugar. Serve with a little maple syrup if desired.
Other recipes in breakfast & brunch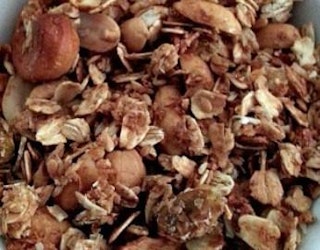 By
ThisLadyBlogs
Oct 05, 2017
Sweet Maple Granola is a tasty cereal or snack! This recipe makes a huge batch. You can always store left-overs easily. I use airtight Rubbermaid conta…
Read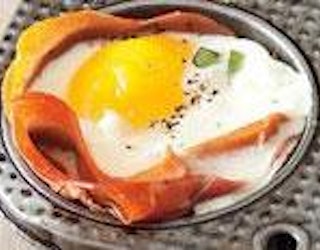 By
MommyOfAMonster
Mar 29, 2012
A perfect brunch and/or potluck recipe that is easy to make!
Read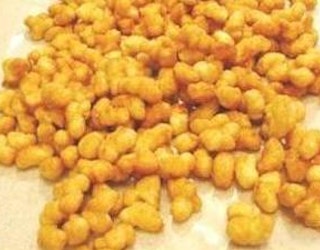 By
MissySuntide
Dec 22, 2011
Vintage, retro---reminds us all of Grandma's: it's caramel puffcorn! It's also kernel-free; no junk left in your teeth. Seriously: this is what we are …
Read