Grilled Tuscan Chicken Flatbread
submitted by cindykerschner {1 Recipe}
Prep Time:
10 Mins
Cook Time:
15 Mins
Total Prep + Cook Time:
25 Mins
Level:
Easy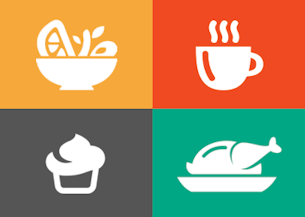 Makes: 1 serving
Description: Grilled Tuscan Chicken Flatbread serves Tender Italian marinaded chicken and rustic vegetables in a grilled flatbread. A great addition to any BBQ.
Ingredients:
1 4-ounce chicken breast
1 small zucchini thinly sliced lengthwise
1 green onion sliced lengthwise
1/2 red bell pepper
2 tomato slices
1/4 cup fresh spinach
1 tablespoon Italian dressing
1 tablespoon vegetable oil for grilling
1 flatbread or tortilla

Instructions: lightly grease grill with vegetable oil
lightly grill zucchini, pepper and onions to crisp tender, (about 2 minutes), set aside
Brush chicken with Italian dressing. Grill chicken turning once until internal temperature reaches 160 degrees. Set aside.
Lightly grill flatbread.
Assemble sandwich with grilled chicken, vegetables. Drizzle with additional Italian dressing if desired.
Other recipes in main dishes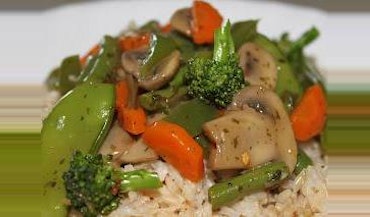 By
denloew
Aug 30, 2012
Seasoned vegetables in a savory sauce served over rice
Read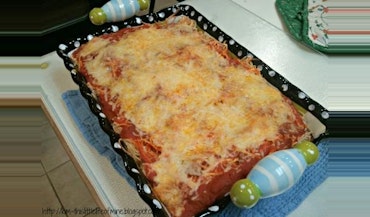 By
kimslittlelife
Nov 05, 2012
A cream, delicious version of baked spaghetti! This was easy to put together, and kid-friendly!
Read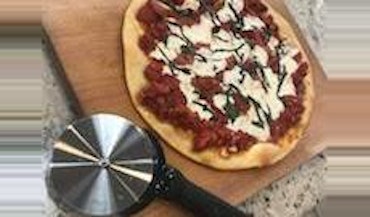 By
LoLoLopez
Oct 16, 2017
This pizza is delicious and SUPER easy! Use the Wewalka European round and thin for your dough and make your own sauce. Assemble with whatever ingredient…
Read