Grasshopper Pie
submitted by anonymous1 {1 Recipe}
Prep Time:
20 Mins
Cook Time:
10 Mins
Total Prep + Cook Time:
30 Mins
Level:
Easy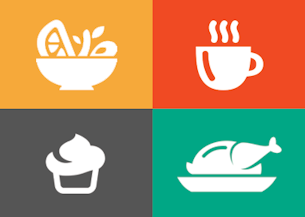 Makes: 8 8
Description: A light and minty dessert that's delicious and easy to make!
Ingredients:
1 1/2 cups chocolate cookie crumbs (I use Oreo)
6 tablespoons butter, melted
3 cups miniature marshmallows
1/2 cup milk
1/4 cup creme de menthe liqueur
1/4 cup creme de cacao
1 1/2 cups heavy whipping cream, whipped
3 drops green food coloring

Instructions: Mix together the chocolate cookie crumbs and melted butter. Press in to the bottom and sides of a 9 inch pie plate. Bake at 350 degrees F for 10 minutes. Let cool.
Melt marshmallows with milk over low heat. Chill, stirring occasionally, until mixture begins to set. Blend in creme de cacao and creme de menthe. Fold in whipped cream and tint with green food coloring. Pour into pie crust and sprinkle with extra chocolate cookie crumbs. Chill 4 hours before serving.
Other recipes in desserts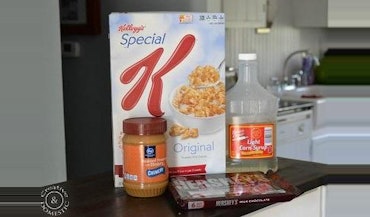 By
AnneBranam
Oct 12, 2017
Extremely easy recipe, handed down from Grandma. One thing children, grandchildren and great-grandchildren knew they would find when visiting Grandma a…
Read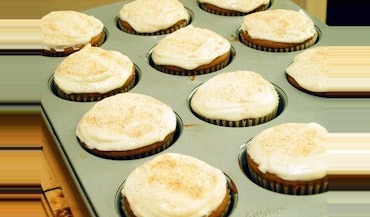 By
maryj8kins
Dec 28, 2011
These moist and easy to make pumpkin cupcakes are our family's favorite
Read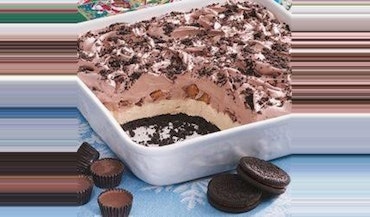 By
Veronica79
May 01, 2013
A No-Bake dessert
Read