Good News, Barbie! Ken Just Got a Major Man-Makeover

By
SheSpeaksTeam
Jun 28, 2017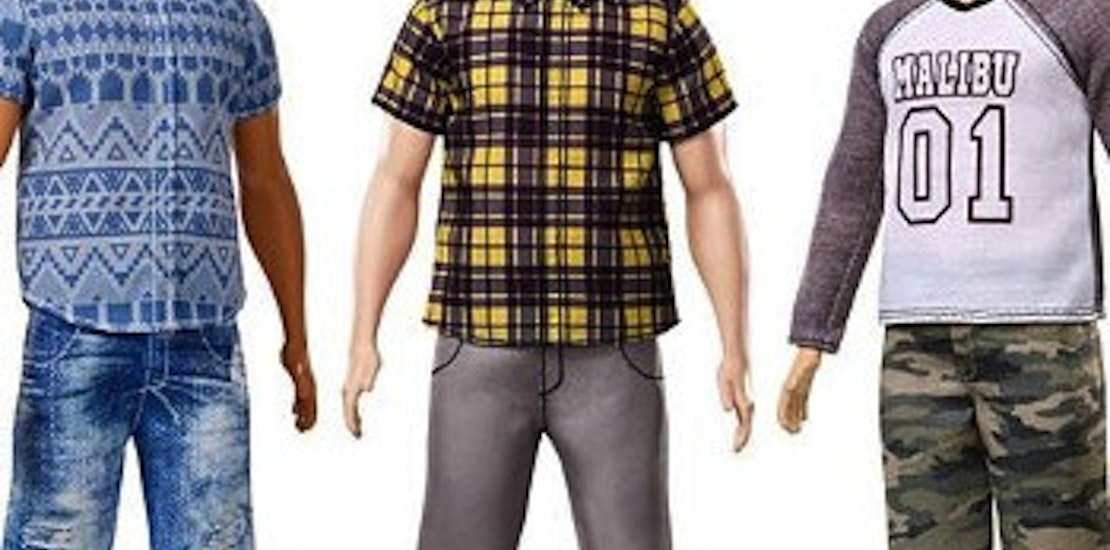 Through the years, we have seen Mattel's Barbie go through many transformations, but it looks like designers are now turning their attention to the doll's other half. Ken is finally getting a new look that's more stylish and in-tune with today's man.
USA Today reports about Ken's makeover that has him sporting different hairstyles and skin tones. The new Ken will have15 different looks in all and 3 different body types to choose from that include original, slim and broad. From hipster glasses to cornrows, Ken's really stepping into 2017 in style. The new dolls can be seen wearing hip print shirts, polka- dot patterns and sunglasses. For better or worse (depending on how you feel about the man-bun), there are even two Kens proudly sporting a top-knot.
The new Ken dolls costs $9.99 at select shops and go perfectly with last year's line of more diverse Barbies that sport different skin tones, curvy and petitie sizes. Mattel has proven in the past that it plans to stay in tune with what the market wants. It's a tall order to please kids who are usually seen gripping an iPad rather than a doll. But Lisa McKnight, senior vice president and general manager of Barbie, believes they are on top of it. McKnight explains, ""By continuing to expand our product line, we are redefining what a Barbie or Ken doll looks like to this generation."
What do you think of these new stylish Ken dolls?
Would you be more apt to purchase a Ken doll now that they've stepped into the 21st century?