Goldie Hawn Wants To Make Your Kids Happy

By
drodriguez
Sep 28, 2011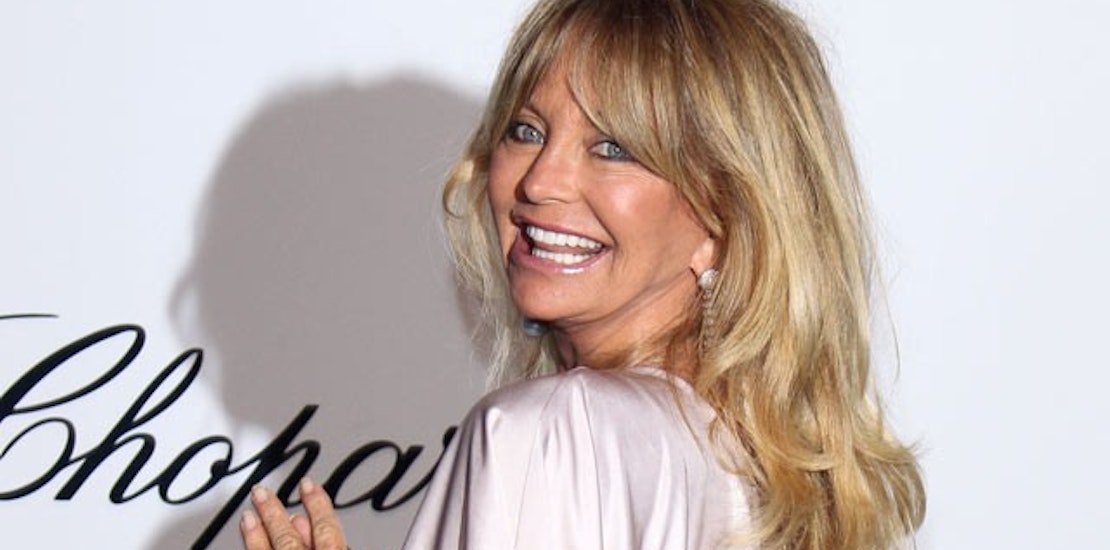 Goldie Hawn's friendly bright smile is arguably one of her most notable features, so it comes as no surprise that the actress thinks of herself as a "happiness expert." In her latest book, 10 Mindful Minutes, Hawn suggests that parents and teachers need to give kids a break…a "brain break" that is.
The actress and mother of four recently sat down with ABC News to discuss her new book and how she believes it can do wonders for children and adults alike. The book outlines steps teachers and parents can take, like incorporating daily meditation into the classroom, that she feels will allow students to handle stress and in turn succeed in life with a more positive outlook.
Hawn's latest book was not some flash-in-the-pan idea but rather a culmination of the work she has done over the last 10 years, part of which was creating the Hawn Foundation dedicated to helping "children find happiness and success in life.". Through her foundation Hawn, along with a team of neurologists and psychologists, have developed the MindUp Program which is used in classrooms to aid teachers in providing the proper tools to teach kids how to manage emotions and behaviors in a healthy way.
Hawn admits that the 9/11 terror attacks were part of the reason why she has become so interested in the science of happy kids. Hawn says, "I really thought that at that point the world would never be the same again, that our children were going to be inheriting a lot of issues, a lot of problems. I thought 'what can I do? What can one person do to change the way things are?'"
She encourages parents to reduce stress levels and find their happy place by taking "10 Mindful Minutes" for themselves every day as well. Hawn explains why she believes this is so important, "Children mirror who you are. If you're happy, if you show them smiles, if you show them good attitude, if you show them kindness, understanding, fun. … They just replicate it."
Do you think Hawn's idea of meditation in the classroom can help kids focus and have a more positive outlook?
Tell us what you and your kids do every day to de-stress!