Go on! Play with Your Food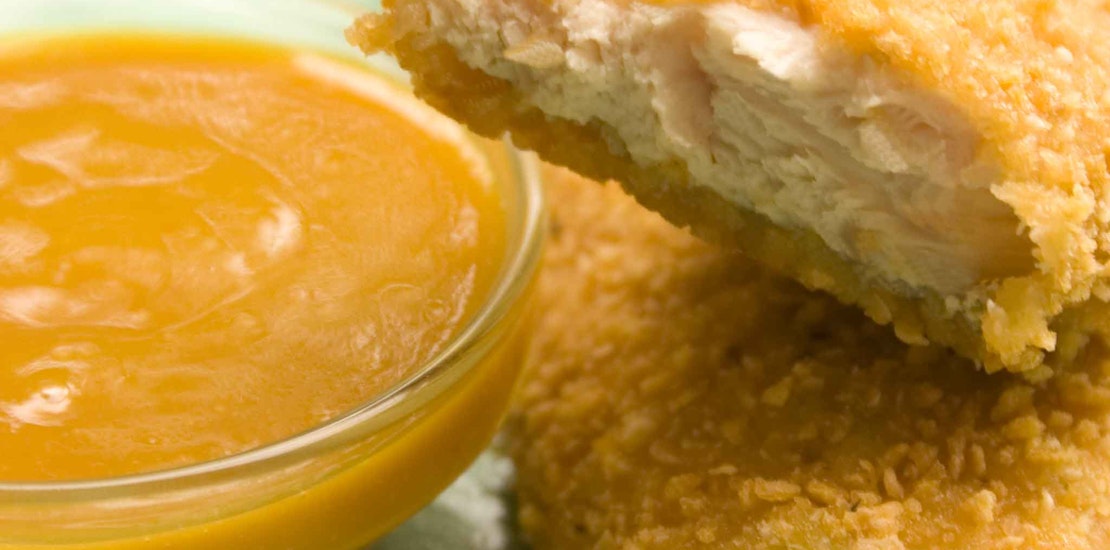 With kids out of school for summer, I've been thinking about kid-friendly food. The classic conundrum seems to be the struggle between what kids want to eat, and the nutritious food we want them to eat. So I asked myself, "why, can't nutritious food be kid-friendly too?"

Kids want to eat food that's fun and that tastes yummy. Who can blame them, really? Don't we all want fun, yummy food, at least some of the time? Take dipping, for example. Isn't it more fun to dip and dunk what we eat? Can you think of food that you dip that doesn't taste better? Come on! Chips and dip, so much yummier than chips alone! How about chocolate fondue with strawberries? Juicy strawberries dipped in decadent chocolate?That's food I'd play with.

Another delightful dipper is chicken tenders. You've probably been tempting to sneak a couple off your child's plate from time to time but then the guilt of fried food takes over and you stop yourself.

Well, I've come up with some chicken tenders that are so good you won't want to share them with your kids! These dunkable delights are coated with herby yogurt and cornflake crumbs, so you get the tang of ranch dressing with a satisfying crunch. The trick is more flavor, less fat. Try dipping them in my Gingered Honey Mustard dipping sauce.

Chicken Tenders with Gingered Honey Mustard
I cup plain yogurt
1 Tbsp chopped fresh parsley
1 Tbsp minced fresh chives
2 pounds boneless skinless chicken breast tenders
2 cups corn flake crumbs
1tsp salt
½ tsp black pepper
Gingered Honey Mustard for dipping (recipe below)
Directions
Preheat oven to 425°
Combine yogurt, parsley and chives in medium mixing bowl. Add in the chicken strips and mix to thoroughly coat.
Combine cornflake crumbs, salt, and pepper in a shallow dish. One at a time, drop chicken strips into crumbs to bread lightly.
Place onto a lightly oiled cookie sheet. Bake for 12?15 minutes.
Serves 4 to 6

Gingered Honey Mustard Dipping Sauce
1/4 c yellow mustard
1/4 c honey
1/4 tsp ground ginger
pinch of cayenne pepper, optional

Combine all ingredients in a small bowl. Mix thoroughly.

Do you have any tricks for kid-friendly food that's fun and nutritious? Share your favorites with us.