Gloria Steinem Weighs in On All the Miley Controversy

By
SheSpeaksTeam
Oct 16, 2013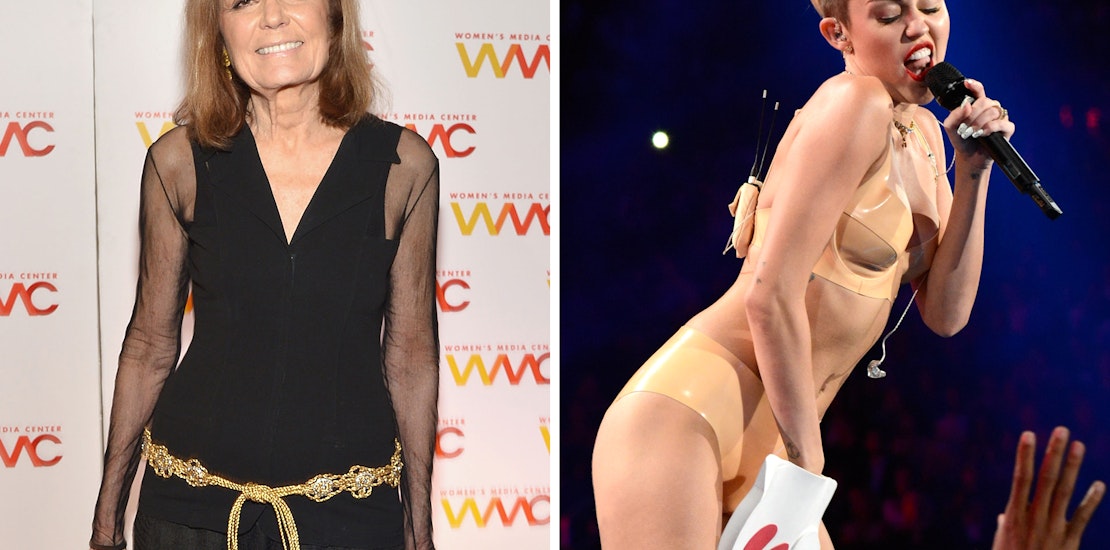 From Sinead O'Connor's open letter(s) to Miley Cyrus, to Annie Lennox's scathing review of her scantily clad appearance in the Wrecking Ball music video - it seems everyone has something to say about the young pop star. But when one of the most well-known feminists, Gloria Steinem throws her opinion in the ring it's probably safe to say that the Miley Cyrus debate has gone as far as it can go.
Yahoo's "omg! Insider" spoke with Steinem at the 2013 Women's Media Awards regarding "Mileygate" and what she had to say may be surprising to some.
Steinem was asked if she thought recent VMA controversy, the Wrecking Ball video and all other things Miley is a setback for feminists and whether she blames Cyrus. She responds, "You know, I don't think so. I wish we didn't have to be nude to be noticed. But given the game as it exists, women make decisions."
She goes on to explain how women have been using their appearance to succeed for a long time and the real problem lies in our existing culture. Steinem adds, "For instance, the Miss America contest is in all of its states, forms … the single greatest source of scholarship money for women in the United States. If a contest based only on appearance was the single greatest source of scholarship money for men, we would be saying, 'This is why China wins.' You know? It's ridiculous. But that's the way the culture is. I think that we need to change the culture, not blame the people that are playing the only game that exists."
What do you think of Gloria Steinem's response to "Mileygate"?
How do you weigh in on the controversy surrounding the young pop star?