Tweet Like a Pro & Join Our Parties

By
SheSpeaksTeam
Sep 12, 2012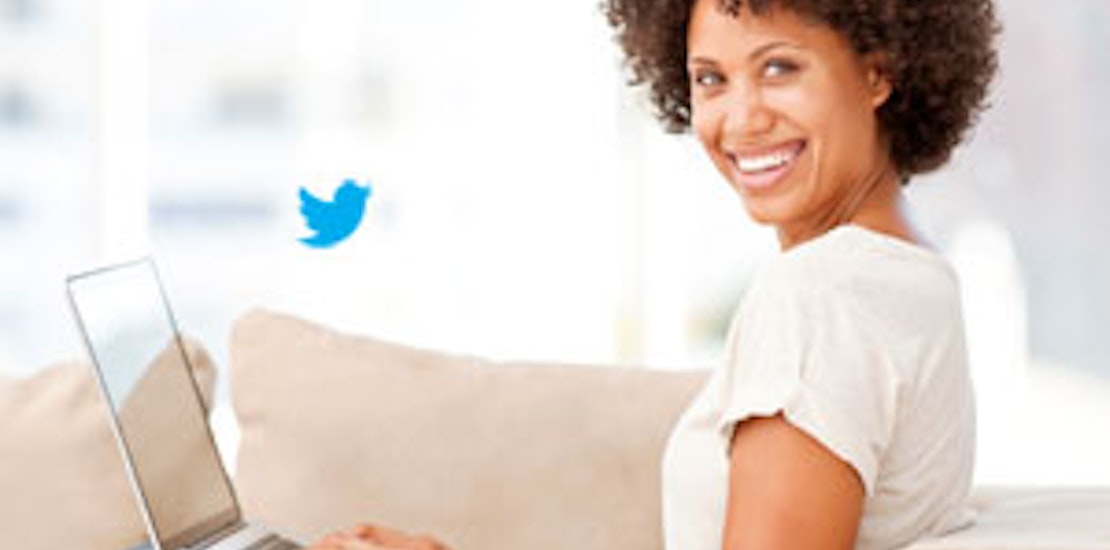 Do you tweet? We have some tips for getting started, joining twitter parties and details of our upcoming party dates where you can try out some of our tips.
Your first text message may be an old story but how about your first tweet. Women were quick to adopt Twitter and Facebook but we know many are still new to this social media phenom. It has all the thrill and emotions of a first meeting. From being nervous to not knowing what to share but then finally being excited to share your voice. It's such a fun way for us to socialize with all of you awesome SheSpeaks members in real time.
WIth a twitter account set up you can also join the fun of a twitter party and win some great giveaways too! We recommend you start slow, sign up and following some brands and celebrities you like. Next find and follow friends, make some new friends. Then advance to joining one of our Twitter Parties. After a few Twitter Parties you will be a pro! Whatever your twitter level the upcoming parties are just one way to get more fun and more friends on twitter.
Save the date for these parties!

#scarygood Halloween Party with All You - Thurs Sept 13th 9pm ET - RSVP

#cravebox #HuntsCravebox Delicious Dinners Party- Weds Sept 19th 9pm ET

#GIVEHope w/ Guiliana Rancic and P&G - Thurs Sept 20th 3pm ET - RSVP

#cravebox #B2S Back to School Party - Mon Sept 24th 9pm ET

#cravebox #TastyFaves Food Party - Thurs Sept 27th 9pm ET
OK so now for the nitty-gritty.
Where to begin with Twitter? Here are some steps:
1) Set up an account - Start here (www.twitter.com) to start your journey on twitter. It takes only a couple of minutes to start your new account. We recommend you keep your Twitter Handle, ie your Twitter name, below 10 characters. Also, add a photo to your profile to let people know who you are. Do not use the generic Twitter egg. There is also a tutorial provided by Twitter once you login!

2) Begin Tweeting - We recommend you send a minimum of 2 tweets a day. In each tweet you are allowed 140 characters to get your point across. You can also include Twitter handles for people you are talking to or referring to, and a hashtag for a specific subject. For example: If you were Tweeting to SheSpeaks or about SheSpeaks you would include our handle @shespeaksup in your post.

3) Using a #hashtag- A #hashtag is a method used to track trending topics in the twitter world. Think back to boolean searches. You would use a specific keyword to find a book on a topic you needed; Hashtags are the same. If you want to know what the Fall fashions are for 2012, you might search #FallFashion or #Fall2012. You would also use that in your tweets so others could find your tweets and answer them as well.

4) ReTweeting – ReTweeting, ie RT, is when you see a Tweet you like and want to share it with your network. To do so you press the RT icon and then you will share that same tweet with your audience. It is good practice to RT others, as they might RT you in the future thereby increasing your network.

How to participate best in a twitter party-
Twitter Parties are very, very quick. On average we would say it takes three Twitter Parties to truly get the knack of it, but once you do, we know you will be hooked! Twitter Parties are basically a time when everyone who enjoys talking about one topic, hops online to discuss it for an hour. There are also several prizes and giveaways at each party. The prizes are usually related to the parties topic. It's basically an interactive party – so make sure to have your martini in hand and computer ready!
1) To fully enjoy and watch a twitter party we recommend you use a tool like www.TweetGrid.com, TweetChat.com, if you are more experienced in twitter then hootsuite and tweetdeck are popular options to help follow and join more conversations.
2) Before most parties there are blog posts for the parties, so be sure to RSVP to them via comments on that post.
3) Making conversation: remember this is a party and how you would normally interact in a physical party. While you can't comment on the home and the decor you can compliment the host, say "it's great to be here" "this is my first time at this type of party" "I'm really excited to meet everyone" "thanks for the warm welcome". These are all great ways to make yourself seen and invite people to respond to you. You can put your ideas right out there on the topic or you can wait for your host to guide you throigh the conversation and add your comments as you go. Above all, be positive and have fun!
4) Questions and Prizes: During SheSpeaks parties we ask several questions related to the topic and you respond to those questions during the party using the question number, the @shespeaksup handle, the party hashtag, and your answer in 140 characters. A winner is randomly selected for each question. There's also a door prize winner – a prize just for attending but you MUST RSVP on the party blog post to be eligible. That winner is also selected at random form all RSVP's.
To see our more in depth twitter party tutorial and how to use tweetgrid see here. (http://www.shespeaks.com/Twitter-Party-101-How-to-Have-the-Most-Fun)
Have more questions about Twitter and Twitter Parties? Set up your account and send us a tweet with your questions at @SheSpeaksup. We are happy to help.
We hope to see you at a twitter party soon!