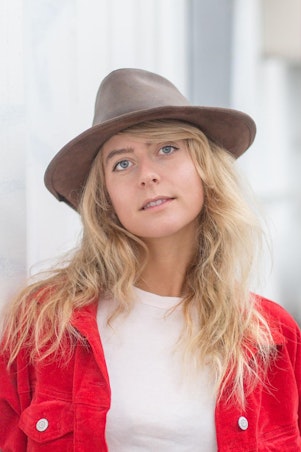 Grlswirl
Getting Clear on What Feeds Your Soul with Grlswirl Founder Lucy Osinski

by
SheSpeaksTeam
Nov 16, 2022
After working in almost any internship and job imaginable, Lucy Osinski, Founder of Grlswirl, discovered a passion and love for skateboarding. In a male dominated sport, Lucy created a community around a sport that feeds her soul and continues to remind her that she's doing exactly what she's supposed to be doing.

Join Aliza in this episode of the podcast where she chats with Lucy about skating, building community, and how she knew Grlswirl is what she was meant to do.

Some Episode Highlights:
5:39 - How Lucy helps her students get over their fear of falling
11:11 - The power of a connected community
26:26 - Lucy's vision for Grlswirl
30:55 - How Lucy tunes into what her mission is
Links & Resources:

Have a guest suggestion for the podcast? We want to hear from you!
Email us or message us on Instagram, Facebook, or Twitter @shespeaksup.

Want to join a thriving community?
Sign up to be a part of the SheSpeaks community and get in on the latest giveaways!
You can find our full episodes wherever you listen to your favorite podcasts:
Apple | Spotify | Google Podcasts | Stitcher