Get the Party Started with these Super Bowl Recipes & Win!

By
SheSpeaksTeam
Jan 31, 2012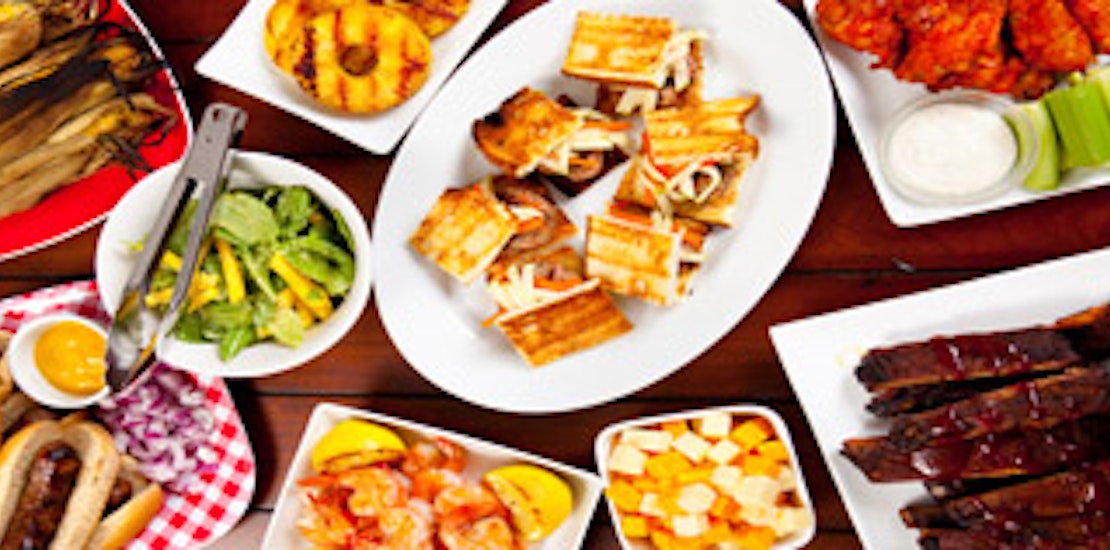 Whether you're a big sports fan or someone excited for Madonna at the half-time show, or maybe you're just interested in the commercials, the Super Bowl is a fun time to gather with friends and family. This year while the Giants and the Patriots work it out on the field, what will you be serving up at home or bringing along to a party?
Hosting a Super Bowl party is the perfect opportunity dazzle your guests with a creative menu and a fun decorated table. For the table you can turn your table cloth into a football field using a green party cloth or green felt and mark out the field lines with tape or chalk and add the Giants and Patriots logos to each of the ends. You can get kids involved and ask them cut mini team jerseys out of construction paper and hang them on your walls. If you want to encourage sideline cheering add some cheer gear around your house like beads, leis, and pom poms in team colors.
If you want to introduce some games to your party Daisy Kuchins shares some tried and tested classics to get your party started.
Now for a themed menu that will put your party on the map. Here are some recipes that will keep your supporters happy
Most importantly, remember the goal of your party is to have fun. So make ahead as much as you can and don't forget to take a break, sit down, fill up your plate and enjoy the game!
We are sure that our fun loving members have thrown many superbowl parties and have some amazing side dish successes. Now we want to hear from you, which of your recipes are gone by half-time?
If you share your winning recipes this week you'll be entered for a chance to win one of our giveaway prizes. Submit your favorite recipe to SheSpeaks Recipes and add a comment to this blog post by 6pm EST on February 6, 2012.
Prizes*:


8" French Skillet, Contempo Collection
by Circulon® - 2 WINNERS



Totally Bamboo Football Cutting Board / Serving Platter



Touchdown Serving Set,
1 Platter and 2 Bowls
The contest starts January 31, 2012 and ends February 6, 2012; at 6:00 p.m. Must be a US resident. No purchase necessary.
GOOD LUCK!