George Clooney "Officially" Off the Market

By
SheSpeaksTeam
Apr 28, 2014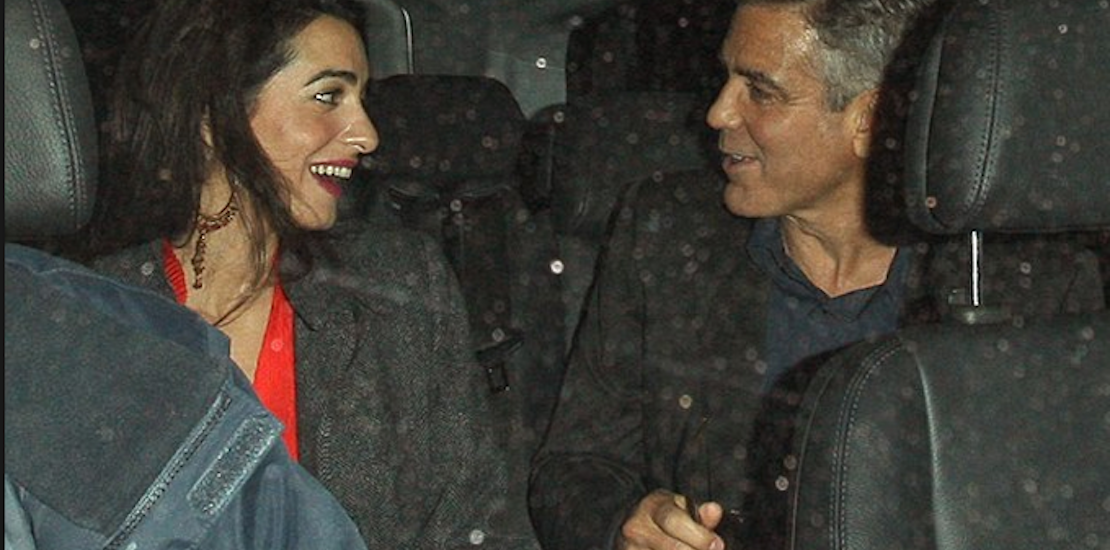 According to recent reports, George Clooney has proposed to
Amal Alamuddin, a 36-year-old Oxford educated British lawyer.
The reports surfaced this weekend when the NY Post ran this headline:
"
George Clooney, eternal bachelor, is engaged

." Its source said the couple had "hoped to keep the engagement quiet, but they can't hide the fact that they are very happy."
Clooney was married from 1989 until 1993 to actress Talia Balsam. He dated former WWE wrestler Stacy Keibler (who recently announced her own matrimony and pending child), Italian TV presenter Elisabetta Canalis, cocktail waitress Sarah Larson and model/student Celine Balitran. He has sworn off matrimony many times publicly.
After splitting from Keibler last year
, he told British Enquirer that
he hasn't had any "aspirations" in terms of marriage or kids, "ever." "I was married in 1989. I wasn't very good at it. I was quoted as saying I'll never get married again pretty much right after I got divorced and then I've never talked about it since."
So what is it about Alamuddin that changed things? After years of serial dating, the public is wondering if Clooney has finally met his match with their shared passion for human rights. He has famously supported many important causes over the years, focusing his efforts to help stop the human rights atrocities in the Darfur region of Sudan. He also founded

Not On Our Watch

with his Ocean's 11 co-stars Don Cheadle, Matt Damon and Brad Pitt, and producer Jerry Weintraub. The organization's main goal is to stop the genocide occurring in Sudan. Clooney has visited the area personally, and spoken with victims of rape and torture. His charity has donated millions of dollars to help those suffering in the region, with much of the funding going through the United Nations

World Food Programme

.
A graduate of St Hugh's College at Oxford and New York University School of Law, Alamuddin works out of the Doughty Street Chambers in London, specializing in human rights and international law. She has served as counsel to the inquiry led by United Nations special rapporteur on counter-terrorism and human rights, Ben Emmerson QC, into the use of drones, and as an adviser to Kofi Annan, the joint special envoy of the UN and the Arab League on Syria.
One can only imagine what their dinner conversations are like!
How did you take the news of Clooney's official departure from the dating market? Do you think his relationship with Alamuddin will last?