On Your Mark, Get Set for the 2012 Olympics

By
SheSpeaksTeam
Jun 05, 2012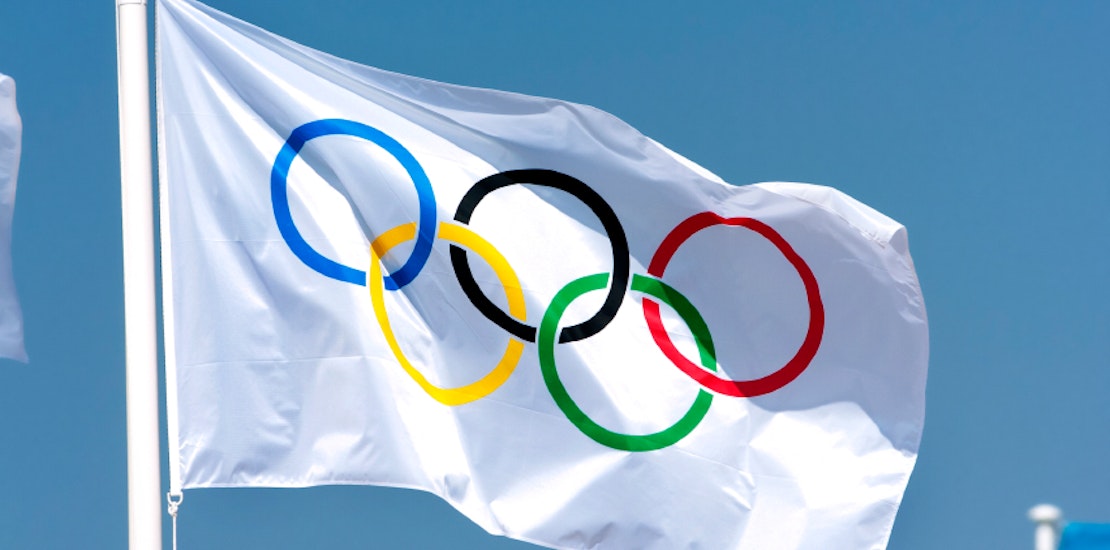 The Olympic torch is already well on its way through the epic relay tour of towns and cities to eventually arrive at this year's host location of London. It may seem like a long time ago that London won the Olympic bid to host the 2012 Olympics, but now they are just over a month away.
What you need to know to get ready for this Summer's Olympics is that they begin July 27th and run until August 12th. The schedule of events has already been published and can be seen on the official site London 2012.
There will be more and more advertising and commercial TV related to the Olympic games in the coming weeks, and now is a good time to start learning about the Olympic athletes in Team USA. Soon sports reporters around the world will begin speculating on which country will win the most Golds and who the exciting athletes are to watch.
But the Olympics does not have to be just about watching the games in London, it's an inspiring time to get up and do some sports. So to get you in the mood this week all you need to do is submit your favorite Olympic story in the comments below or share a pinterest board with your Olympic inspiration (that could be athletes, sports clothes, favorite excercise or the images you use to motivate you to get active). The Gold, Silver & Bronze in this week's giveaway is 3 Switch2Health STEP Pedometers which have built-in motivation for every 10,000 steps.
Switch2Health STEP Pedometer (3 Winners)
Need a little help with your entry? We've rounded up some of our favorite videos of past Olympic winners below.
The Olympics begin on July 27th and run to August 12 in London.
US Women's Team Wins 1st Olympic Gold (Soccer): 1996 Atlanta Olympics
The first ever women's Olympic soccer tournament drew in a crowd of more than 75,000 people for its gold medal game. American Tiffeny Milbrett scored a goal with 22 minutes remaining, which ended up being the winning goal, as Team USA took the first ever gold medal over China.
Carly Patterson Wins All-Around (Gymnastics): 2004 Athens Olympics
At just 16 years old, Carly Patterson delivered a poised and extremely difficult performance to become just the second US woman ever to win all-around gold, 20 years after Mary Lou Retton became the first.
Paul Hamm Wins All-Around (Gymnastics): 2004 Athens Olympics
Paul Hamm became the first American man to ever win the all-around competition, prevailing in its closest finish ever at the games. After a nasty fall during the vault competition, Hamm found himself situated in 12th place with only two events left to go. It was considered extremely unlikely that he would even get the bronze, but Hamm rebounded in what can only be described as one of the most incredible and improbable wins in gymnastics history.
Michael Phelps Wins the 100m Butterfly (Swimming): 2008 Beijing Olympics
Michael Phelps' seventh race at the Beijing games proved to be his most dramatic in his hunt for eight gold medals. Phelps appeared to be swimming to a silver medal in the 100m fly until the very last stroke, when he out-touched Serbia's Cavic at the wall by an imperceptible .01 seconds. It quite simply doesn't get any closer than that.
Misty May-Treanor & Kerri Walsh Jennings Repeat Gold Medal (Beach Volleyball): 2008 Beijing Olympics
May-Treanor and Walsh Jennings came into the Beijing games as the defending gold medalists, and they did not disappoint. The team scorched their way to the final match against China without dropping a single set. The final match was played in the driving rain, and when all was said and done, May and Walsh became the first beach volleyball team in history to win back-to-back gold medals at the Olympics.
US Men Win 4x100m Free Relay (Swimming): 2008 Beijing Olympics
Michael Phelps' drive for eight gold medals was nearly halted at his second event, the 4x100m relay. However, in a remarkable anchor leg, Jason Lezak of Team USA closed a nearly full-body-length gap in the final stretch and overtook the trash-talking Alain Bernard of France for the gold medal.
Don't have a Pinterest account? Pinterest is currently invite only. You can request an invite from Pinterest here or email us at info@shespeaks.com and we'll invite you.
All entries must be submitted by 6pm EST on Monday June 11, 2012. This giveaway is for US residents only. Please be sure to update your SheSpeaks profile with your correct address to ensure we send prizes to the right place!