From Scratch Sugar Free/Regular Pumpkin Pie
submitted by darwido {1 Recipe}
Prep Time:
15 Mins
Cook Time:
1 Hr
Total Prep + Cook Time:
1 Hr 15 Mins
Level:
Medium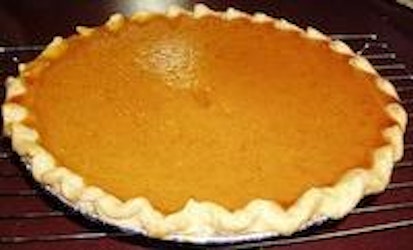 Makes: 1 pie
Description: I made my very first pumpkin pie from scratch today (I did cheat on the crust; it was a frozen Marie Calendar's pie crust.)! It was a sugar free pie for my parents. Turned out AWESOME!!! Now I can add it to my Thanksgiving meal plan!
Ingredients:
2 Small pumkins
3 Large eggs
1 Can of evaporated milk
2 tbsp. Pumpkin pie spice
1/2 cup Splenda
1/4 cup Splenda Brown Sugar Mix
1 Ready-made or homemade pie crust
1/2 cup Sugar (if you don't want the sugar free version)
1/2 cup Brown sugar (if you don't want the sugar free version)

Instructions: Bake 2 small pumpkins for 40 minutes at 375 degrees.
Let them cool, and scoop the insides.
Keep the seeds for baking later (300 degrees for 30 minutes -- coat with melted butter and sea salt).
Scrape the pumpkin guts for the puree.
We used a pumpkin scraper from one of the Halloween kits we got from the dollar store.
Add 2 tbsp. pumpkin spice, 3 large eggs, 1 can of evaporated milk, 1/2 cup Splenda for baking and 1/4 Splenda Brown Sugar Mix to the pumpkin guts and puree in a blender.
If you don't want to do the sugar free version, use 1/2 cup sugar and 1/2 cup brown sugar.
Put puree mix in a pie crust. Make sure you brush the sides of the pie crust with butter to keep it from burning.
Bake for 15 minutes at 400 degrees. Turn oven down to 350 degrees and bake for 40 minutes. Check after 40 minutes by placing knife in the center of the of the pie. If it comes out clean, it's done. If not cook 5 more minutes. Repeat until done.
Let cool 2 hours.
Enjoy!
via Me
Other recipes in desserts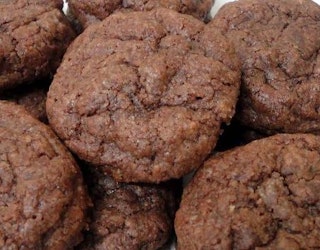 By
Edelweiss227
Jul 15, 2014
Originally a recipe for peanut butter cookies, but I chose to swap out for something even more delicious - Nutella!
Read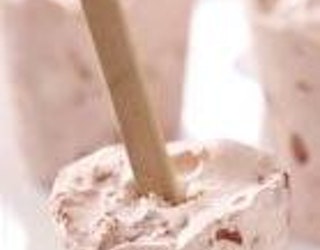 By
Kristilee
Jul 07, 2014
Sliced fruit mixed into yogurt. Then frozen to make a refreshing summer treat!
Read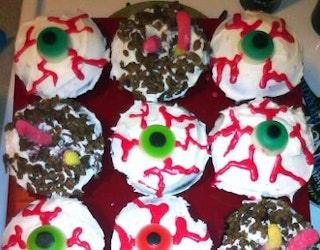 By
socialzigi
Oct 29, 2011
These spooky cupcakes are the perfect accessory to any halloween event!
Read