By
DailyGrommet
Jun 06, 2011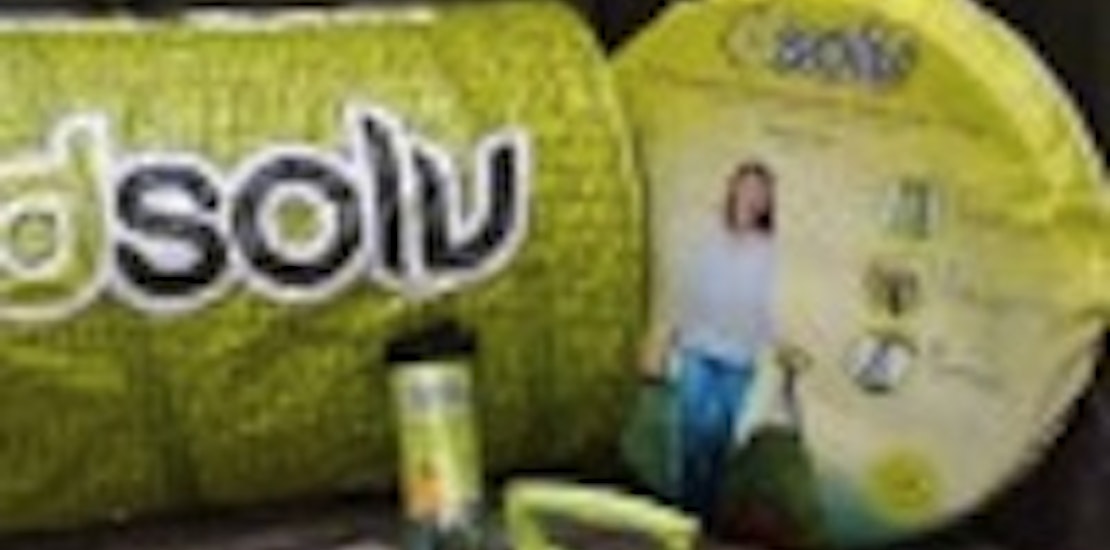 Doing yard work can feel so gratifying... right up until the point when you try to load all the grass, leaves and lawn debris into an unwieldy (and environmentally unfriendly) plastic bag or a soggy paper lawn bag.
Enter dsolv. Founded by industrial engineer Paul Kolada, dsolv makes compostable lawn bags that are easy to use, durable, and designed to decompose along with their contents. The mesh lawn bags are made from a corn-based bio resin. They're strong and stable when you need them to be, then when they're exposed to composting microbes, dsolv bags break down completely and return to the soil.
The Starter Kit includes a spring-loaded sleeve, carrying handle, 8 dsolv bags and a pouch for storing it all. The sleeve is a really useful accessory. You slide it into an empty dsovl bag, pop it up, and it provides a shell that keeps your dsolv bag upright and easy to fill. Once the bag is full, just pull out the sleeve and tie off the top of the bag. The carrying handle has slots so you can carry (or drag) more than one dsolv bag at a time.
When you're ready to leave your dsolv bags for curbside pickup or to head to a composting facility, the mesh material allows the composting crew to see what's inside the bags and verify that it's lawn waste. From start to finish, dsolv makes it easy to do the right thing.