Ford Designs A Crib That Simulates Car Movements and Ambiance

By
SheSpeaksTeam
Apr 14, 2017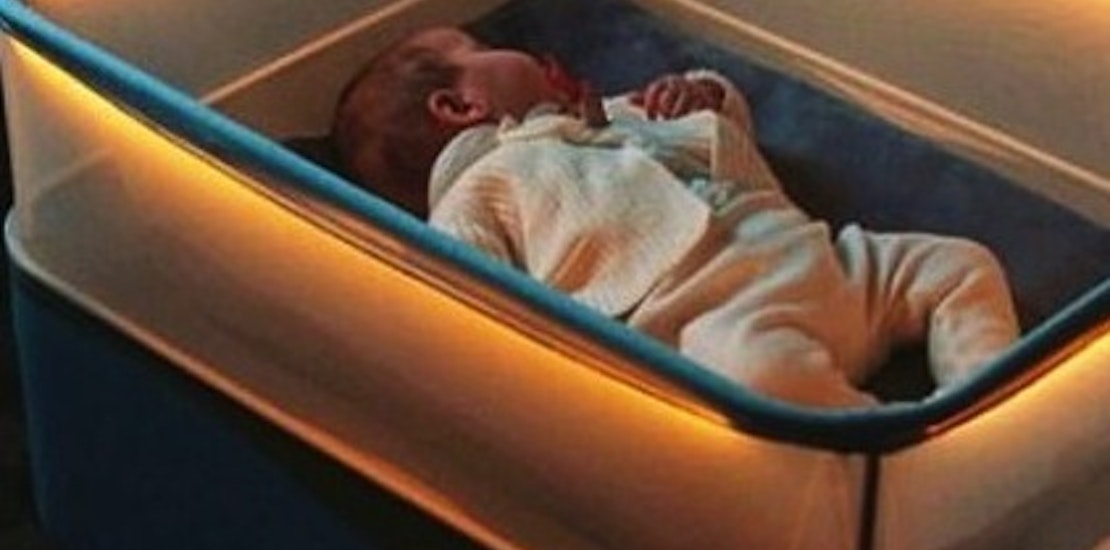 Many parents know what's it like to grab the car keys and go for one of those 2 a.m. drives just to soothe a fussing baby. Something about the sound of the engine coupled with the gentle bumps in the road can't be replicated by a simple rocking chair for some babies. But Ford is hoping to make those late night car rides a thing of the past with their new bassinets that mimic the sound and feeling of a car.
CNN reports about Ford's Max Motor Dreams, a prototype bassinet that does everything possible to make your baby think they're in the car (or the womb). The new crib looks a lot like the pricey SNOO smart bassinet we reported about, but unlike other bassinets the Max Motor Dreams is designed with speakers that sound like the soft purring of a car's engine.
The Ford designed crib also mimics the movement of a car by rocking the base of the crib from side to side and LED lights that turn on and off to simulate passing street lights. If you're ready to rush out and buy one of these for your car loving baby, you may have to wait a while. The crib was created as a one off for an ad campaign to promote their Max line of cars and raffled off to lucky parents. But, due to interest and popularity of the design, Ford is now considering mass production of the cribs.
What do you think of this bassinet designed to simulate car movement?
Do you think parents would purchase this crib if Ford decides to mass produce it?