Football Has A Sexier Side

By
drodriguez
Feb 08, 2010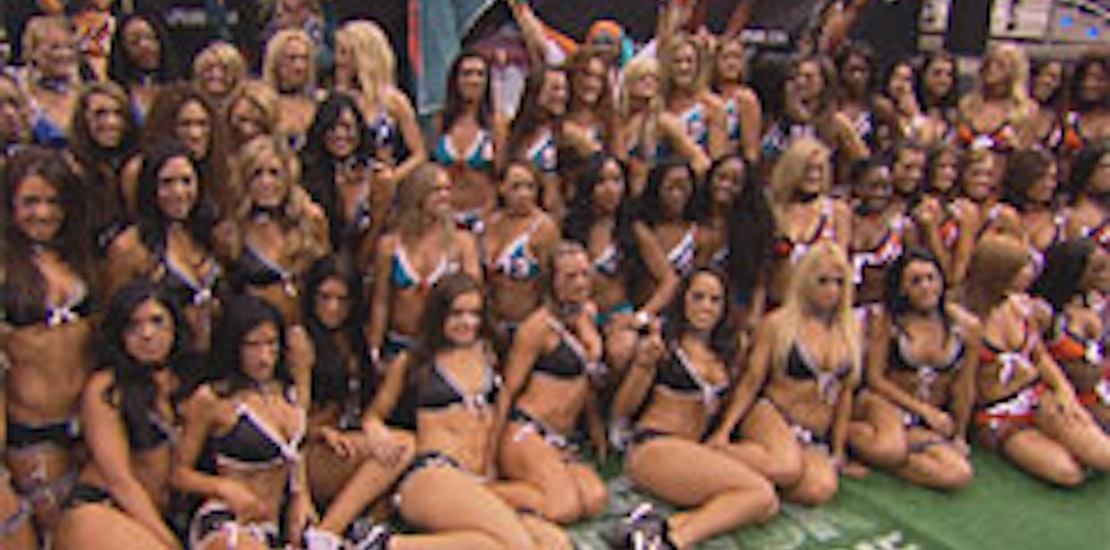 Even if you're not a fan of football you probably tuned into the Superbowl last night, either for the commercials or to keep a fan company. For the last few years more and more people (mostly men) have been tuning out, however, during the traditional Superbowl halftime show. An event called the Lingerie Bowl has been gaining popularity and has reported a more than 40 million viewership.
A recent article from CBS News reports about the event that has found its fans over the last few years. The Lingerie Bowl started out as a pay-per-view diversion to the half-time show, but quickly formed into an entire league with ten teams that actually play full games. Founder of the lingerie football league, Commissioner Mitch Mortaza explains what they look for when scouting women to join their teams. Mortaza tells CBS News, "There's three things we look for in LFL athletes, first and foremost you have to be beautiful. We have to be able to market you, which means you have to be in shape. And then you have to be confident. To play in your underwear in front of millions, there's got to be a level of confidence. And then you have to be athletic."

If viewers who tune in are expecting to see a bunch of beautiful women running around aimlessly, bumping into each other on the field, they may be shocked to see these women actually know what they're doing and do it quite well, wearing nothing but bras and underwear in 12 degree weather at times. One head coach, KeithHac, used to coach men on a Chicago team but made the switch to the LFL a few years ago. Hac recently explained to the Post Tribune how talented the women players actually are. Hac says, "They're really good football players. You got girls out there that throw 40-yard passes, girls that make acrobatic catches. Our team is drilled extensively on the fundamentals; these girls know how to tackle, block, run." Hac goes on to explain that most of the players actually come from athletic backgrounds and played various sports at college level.

Many may criticize the way the LFL objectifies women and say it is disappointing that players have to put on revealing outfits in order to get recognized in the world of women's football. But some of the players would probably disagree. Summer LaViolette, a defensive end on team Bliss, explains why she plays. LaViolette says, "I think it's very empowering for women to be sexy and tough. We get turf burns, we might have a little wardrobe malfunction, but it's all about football."

What do you think of the Lingerie Football League?

Do you think this is a good way for real female athletes to get recognized or does it have more to do with the blatant exploitation of women?