Fluffer Nutter S'mores
submitted by carrotrunr {2 Recipes}
Prep Time:
5 Mins
Cook Time:
5 Mins
Total Prep + Cook Time:
10 Mins
Level:
Easy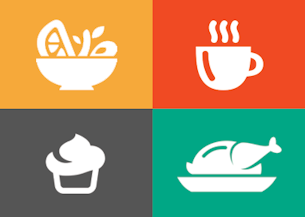 Makes: 1 s'more
Description: Upscale s'mores with a peanut butter layer
Ingredients:
1 graham cracker rectangle (=2 squares)
2 marshmallows (large size)
1/2 Hershey bar (regular size)
1 T peanut butter

Instructions: 1. Break graham cracker rectangle into 2 squares
2. Spread peanut butter on each graham cracker square
3. Toast 2 marshmallows to desired level of char
4. Place 1 toasted marshmallow on each peanut-buttered graham cracker square
5. Place hershey bar on 1 marshmallow stack
6. Invert other marshmallow-graham cracker on top of the hershey bar stack
7. Enjoy!
Other recipes in desserts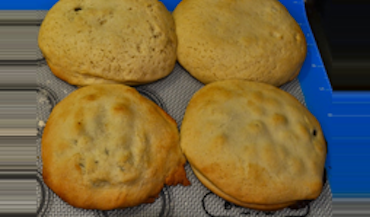 By
vanessamarie
Sep 09, 2014
Raisin-Filled Cookie Recipe
Read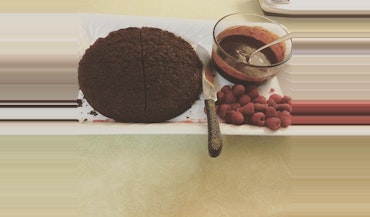 By
Kimmommy
Oct 11, 2017
Perfect for chocolate cake!
Read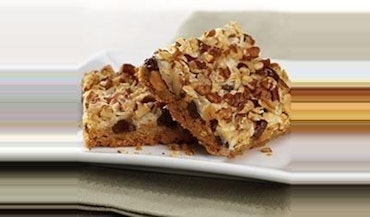 By
Z_Fitzgerald
Oct 08, 2020
Chocolate-y, nutty desert bar
Read