First Woman With Down Syndrome Competes in Miss Minnesota USA Pageant

By
SheSpeaksTeam
Nov 29, 2017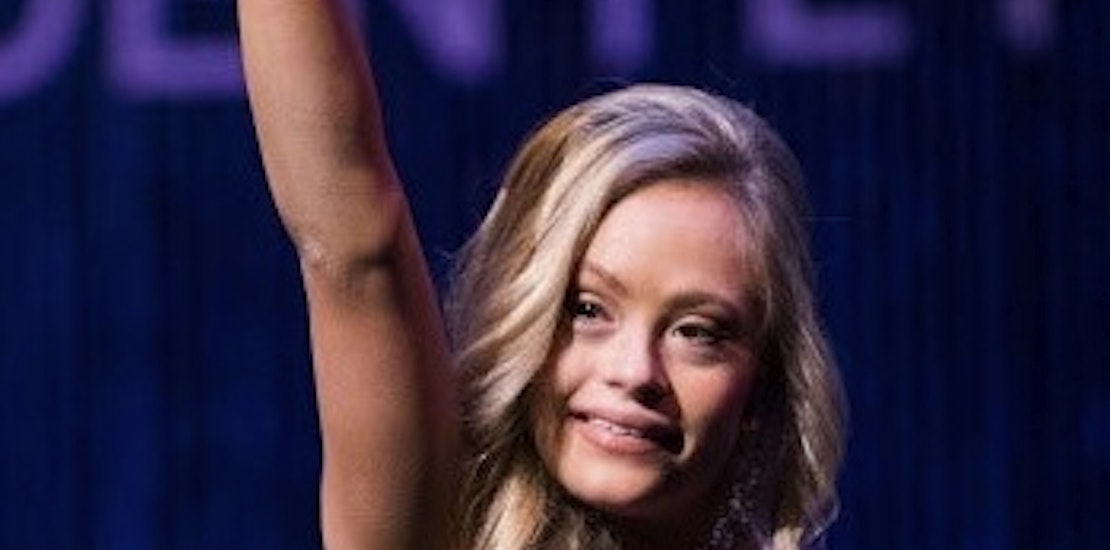 A young Minnesota woman with Down Syndrome is breaking boundaries and doing what she loves - competing in the Miss Minnesota USA pageant. Mikayla Holmgren is no stranger to local pageants and has now become the first woman with Down Syndrome to compete for a Miss USA State Pageant.
Twin Cities Pioneer Press reports about Holmgren's history-making run to compete in the Miss Minnesota pageant and what competing in pageants has meant to the poised young woman. Though Holmgren did not win the Miss Minnesota crown this year, she will continue to take part in pageants and live out her dream. She also did not go home empty handed. The 22 year old took home the Miss Minnesota USA Spirit Award and Director's Award.
Denise Wallace Heitkamp, executive state director, read from Holmgren's nomination for the spirit award letter saying, "You make people smile every time you talk, cheer, smile and dance. You exude the spirit of Miss USA by always being true to yourself and putting others first. You have selflessness, humility and the ability to overcome obstacles with a smile on your face and excitement in your heart."
Holmgren's confidence and spirit may be in part owed to the way she was brought up. Her mom, Sandi Holmgren, explains how she and her husband never held their daughter back or treated her as if she were disabled. She says, "We said, 'If you want to do it, go ahead. Go for it.' I think that probably helps a little bit in her confidence — knowing that we support her in whatever she does." She adds, "We have always treated her as a child first, and her Down syndrome is secondary. She had an interview once and she said, 'Yeah, I have a little Down syndrome on the side,' and we just cracked up. You know, that's kind of where she puts it. Because we all have some kind of disability."
What do you think of Mikayla Holmgren's history making pageant competition this year?
Do you think Holmgren's career in pageants will encourage others with Down Syndrome to strive for their goals?
*Photo Credit: Leila Navidi Star Tribune*