Find Out Why Newscasters Are Going Crazy Over This $20 Dress

By
SheSpeaksTeam
Mar 15, 2019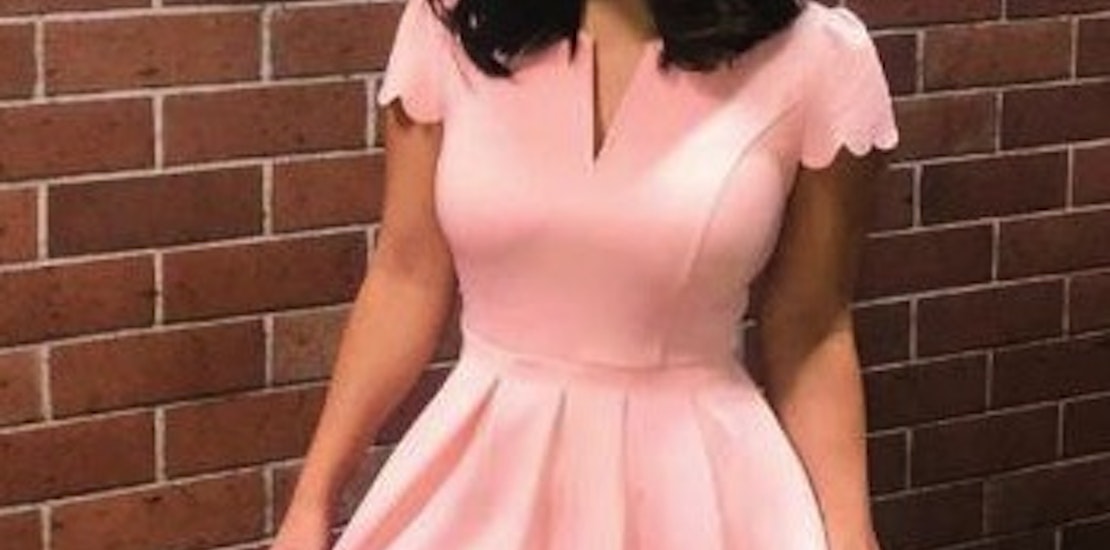 Frances Wang
There's a very good chance you've seen this $20 dress on the news, if not as part of a story than literally on a newscaster. The above-the-knee short sleeve flouncy fashion is showing up on a number of newscasts across the networks. So, what is it about this inexpensive frock that has news women rushing to wear on air?
Today reports on the dress trend that has become popular among newscasters everywhere. It all started around this time last year when a member of a private newscaster Facebook group sent a link to this Amazon dress that starts at just $14. Well, apparently newscasters (like most of us) just can't pass up a deal.
Since the link was sent to the Facebook group one year ago, somewhere around 40 newscasters have purchased the now famous dress and wore it on air. The dress itself, known as the "Sidefeel Sweet Scallop Pleated Skater Dress" ranges in price from $14 - $26 depending on colors and sizes chosen. It is made from a blend of polyester and spandex and comes in yellow, pink, white, red, blue and black. Most of the newscasters prefer the yellow or pink option.
A Sacramento news anchor with ABC, Frances Wang, has compiled photos of the 40 newscasters wearing the dress and calls it the "sisterhood of the Amazon dress." When asked what the big deal with news women and this very popular dress is all about, Wang explains why it's perfect for her job. She says, "It's girly and it's also very feminine. It's flattering at the waist...there's a little cut at the top of the neckline, but it's not too low." She was also attracted to the price and just how easy it fits in with her work attire. Wang adds, "There's a notion that we seem to sit around all day and get our hair and makeup done, but, it's a grind and the last thing I want to do is worry about what I have to wear."
What do you think of the "newscaster dress"?
Does this seem like a fun and inexpensive dress to add to your spring wardrobe?