Finally, Emojis For the Working Woman!

By
SheSpeaksTeam
May 13, 2016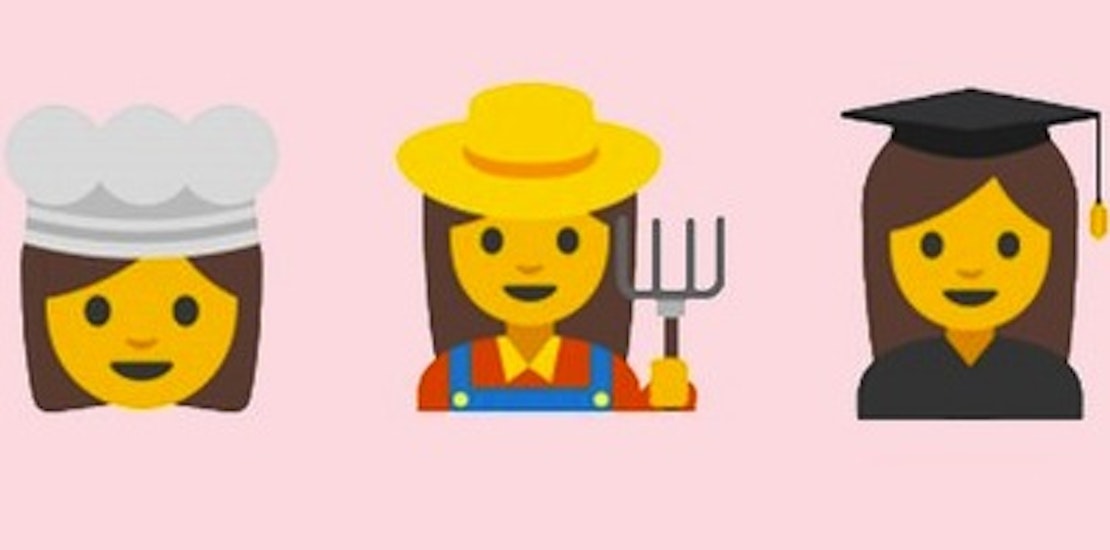 We recently reported about the #LikeAGirl campaign from Always that had teens asking why the "profession emojis" were completely dominated by men. Now, a team of Google employees has come up with a solution, or at least the beginning of a solution. A new set of emojis to better represent women in the workplace is currently in development at Google and will possibly add 13 more of the tiny images to the existing character set.
BuzzFeed reports about the Google team's (made up of Rachel Been, Augustin Fonts, Nicole Bleuel, and Mark Davis) response to growing criticism from the campaign #LikeAGirl and others who were tired of only seeing men represented as professionals in the emojis character set. The proposal presented at Unicode Consortium's quarterly meeting reads, "We believe this will empower young women (the heaviest emoji users), and better reflect the pivotal roles women play in the world."
Some of the new proposed emojis depict both men and women in fields like healthcare, science, agriculture, education, music and food service. And since the proposal has not yet been approved, there is no telling how it will look in the end. There may be major changes to the current list with some professions added and some removed. But since there is much support at Google for the new emojis, it is almost certain we will be seeing the addition of women included in the profession character set in a big way.
And in an ever-changing and growing world, it is also certain that Google will continue to rethink the way they present emojis. The latest proposal also notes that gender variance should be considered when adding the new set of emojis. The proposal states, "We suggest decoupling the gender-neutral representation of emoji from this proposal. We would encourage other members of Unicode to join us in creating a system of emoji design that can accommodate a broader gender spectrum."
What do you think of the new proposal that would include women in the "profession" character set?
Do you think this is a step in the right direction?