Fifteen Ways to Make Your Bathroom Time Better

By
divinecaroline
Nov 11, 2010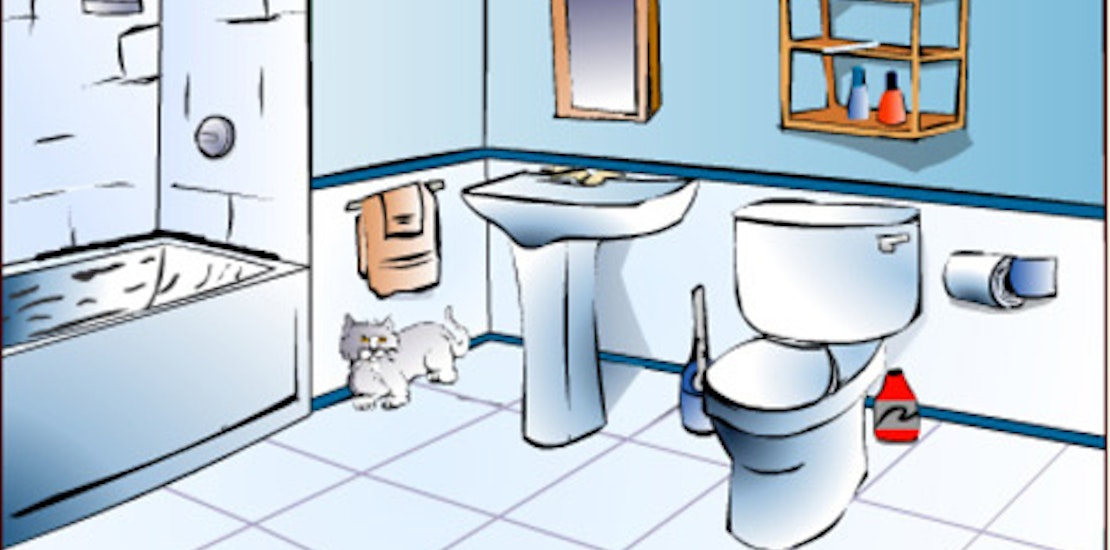 A new survey found that Americans spend an average of thirty minutes each day in the bathroom, which adds up to almost eight days a year. Now, we're not sure whether this half hour includes time spent showering, blow drying hair, and putting on makeup, because if that's the case, thirty minutes seems pretty short.

Either way, this study made us realize that the bathroom is like a second home, so why not make it more livable? After the jump, fifteen ways to make your toilet time enjoyable and productive.

1. While you're sitting on the toilet, multi-task by getting rid of calluses with a Ped-Egg or filing your fingernails.
2. Buy a plant that will do well in a moist environment.
3. Invest in a magnifying mirror and tweezing eyebrows will become more of an exact science.
4. Bring in a portable iPod speaker, but make sure to keep it well away from water.
5. Move your TV so it's visible from the tub. Bathe while watching The Bachelorette.
6. Don't be afraid of texting or emailing while on the toilet. But talking on the toilet? Unacceptable. Nothing ruins a reputation like the sound of flushing in the background.
7. Put a fuzzy rug or towel on the floor so your feet won't hit cold tile when you hop out of the shower.
8. Decant your hand soap, shampoo, and conditioner into pretty containers for a glamorous hotel room atmosphere.
9. Toss your moldy shower curtain, and replace it with something artful.
10. Hang a piece of art or a photograph behind the toilet, and gentleman callers will have something pleasant to look at while they pee.
11. Invest in a waterproof notebook. Eureka! moments always happen when you're in the shower.
12. Paint the walls with stripes. It will make you feel like you're in a boudoir, because you are.
13. Replace your shower head with a fancy one that makes it feel like you're standing in a pleasant rain storm.
14. Keep extra rolls of toilet paper in the room, and toilet-users won't have to scream and beg for someone to bring them a new roll.
15. Put a little clock on the counter so you never spend too much time in the bathroom.