Female Football Fans Now Have More Fashion Options Than Ever

By
SheSpeaksTeam
Aug 29, 2014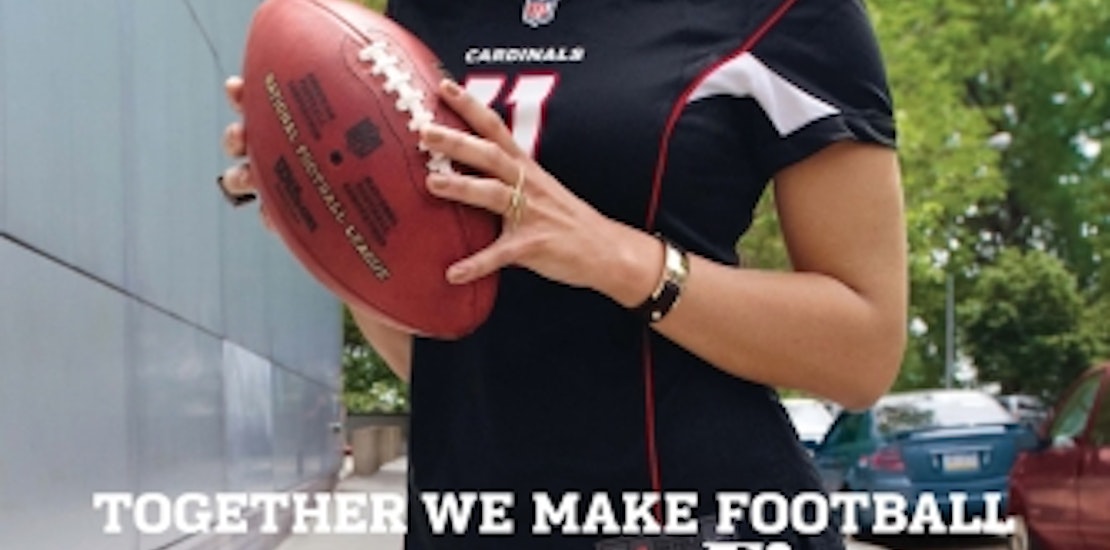 As many of us gear up for the 95th NFL season, it seems people are finally taking note of just how many female fans are really into football. Marketers dealing in NFL apparel have responded to the need to offer more of a variety to women who want to wear their favorite team. Gone are the days of curve-hugging pink jerseys as more women football fans demand more variety.
It's no wonder marketers have begun to realize the untapped goldmine women football fans really are, AdWeek reveals that Super Bowl XLVIII was the most watched TV event among women last year. And even back in 2011, a SheSpeaks poll showed almost 58% of our respondents said they were the ones in their household watching the games.
NFL's director of apparel Rhiannon Madden describes to AdWeek how the fashion line has evolved to include women. Madden says, about five years ago, we did an inventory of all our offerings [for women]. We had a growing female fanbase who were just as avid as the male fans, but we weren't giving them the best outlet to express their fandom."
Since the apparel line's reinvention they now offer everything from vintage style tees to added plus-size options and junior wear. They've also cut out a lot of the pink. Out of more than 200 New York Giants offerings online only about 10 are pink and much of those are in support of breast cancer awareness.
What do you think of the NFL's apparel options for women?
Do you sport your favorite player's jersey or any other football gear?