Feeling Depressed? You May Want To Stay Away From Your Facebook Feed

By
SheSpeaksTeam
Apr 10, 2015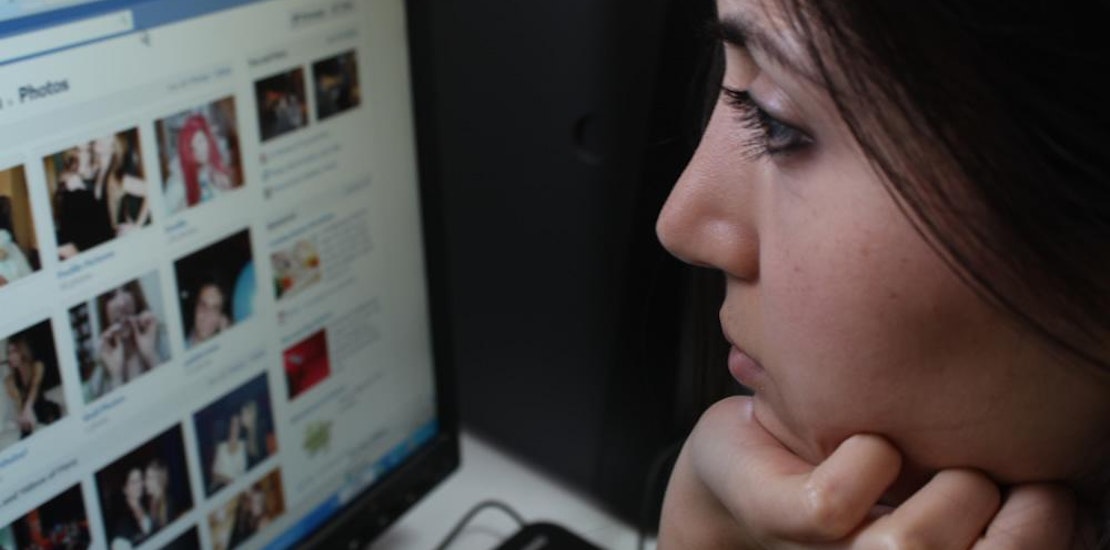 Checking in with friends on Facebook seems like a harmless way to pass the time, but new research just solidifies the dangers of spending too much time on social media. A new study from University of Houston suggests that too much time on Facebook can enhance symptoms of depression due to the fact that we are constantly comparing our lives to those of our FB friends.
Scrolling through your newsfeed you may see that one friend just got married, another had a baby and yet another got a fabulous new job. Lead author of the study Mai-Ly Steers explains how spending too much time perusing your friends' highlight reels and updates about their accomplishments can lead to a harmful "self-comparison" spiral. Steers says, "One danger is that Facebook often gives us information about our friends that we are not normally privy to, which gives us even more opportunities to socially compare."
Steers also points out that people tend to only post about the positive stuff on Facebook. So when we hear about what our friends are up to we tend to only see their accomplishments. Steers says, "In addition, most of our Facebook friends tend to post about the good things that occur in their lives, while leaving out the bad. If we're comparing ourselves to our friends' 'highlight reels,' this may lead us to think their lives are better than they actually are and conversely, make us feel worse about our own lives."
Researchers feel that those who are already suffering from emotional difficulties are the most susceptible to feelings of inadequacy and depression brought on by social comparison on Facebook. Steers hopes that her research will lead to a better understanding about our social media use and reduction of Facebook use for those who are already at risk for depression.
What do you think of the recent study that suggests too much Facebook use can lead to greater feelings of depression?
Do you tend to engage in "social comparison" when checking in with friends on Facebook.